The 2023 CEO Vision Breakfast hosted by Vibrant Pittsburgh
The 2023 CEO Vision Breakfast hosted by Vibrant Pittsburgh   Who is Vibrant Pittsburgh?  Vibrant Pittsburgh is a nonprofit, member organization that is focused on the economic development of the Pittsburgh region. Our mission is to create a future-forward region by accelerating the business community toward equitable, inclusive, and…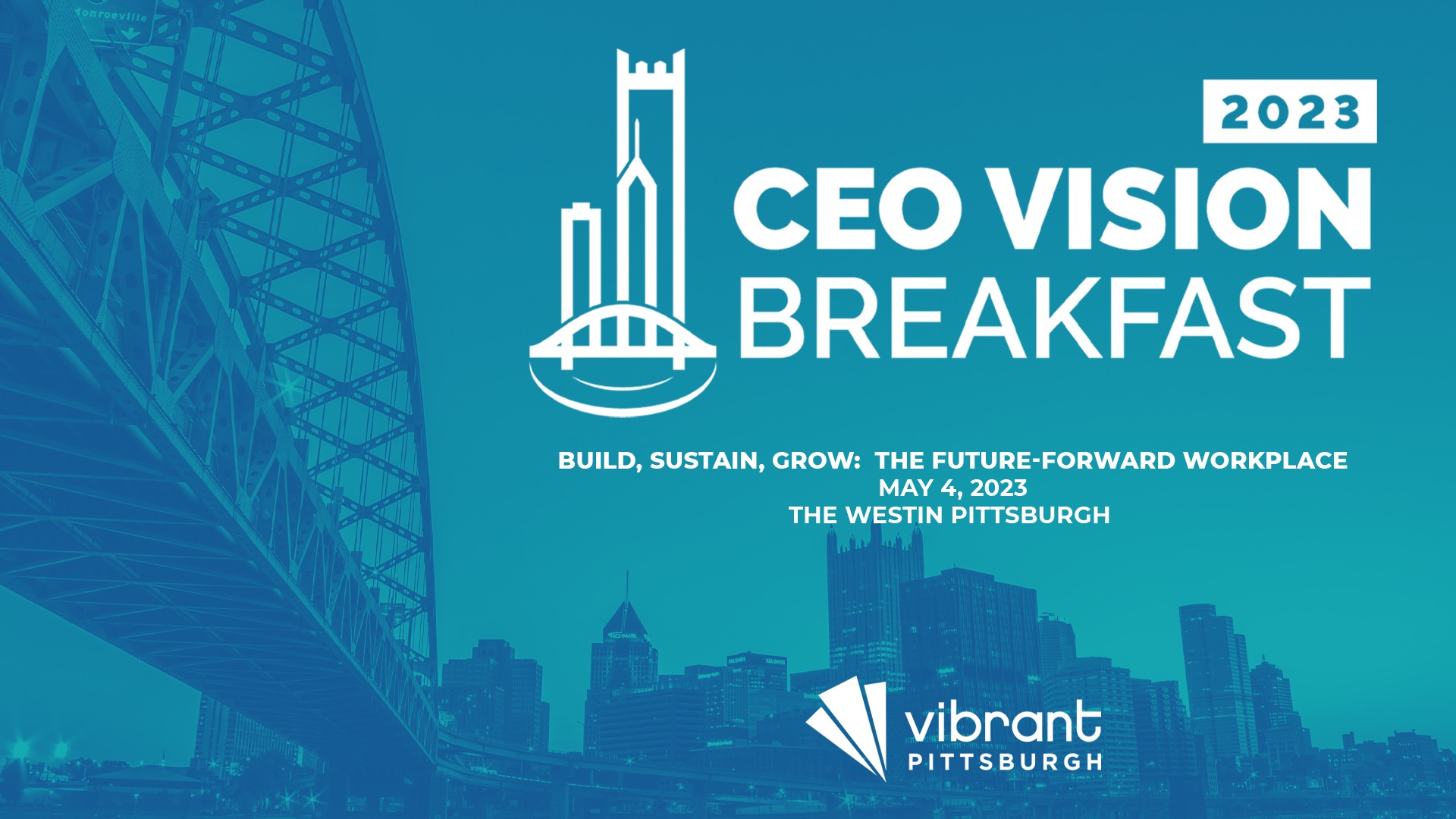 How to Grow Your Instagram Audience
Starting anything new is always difficult, including a new Instagram account. When starting your account you will want to gain interest and followers as quickly as possible. Although your end goal on Instagram should not be to have the most followers, it is a good metric to track. The…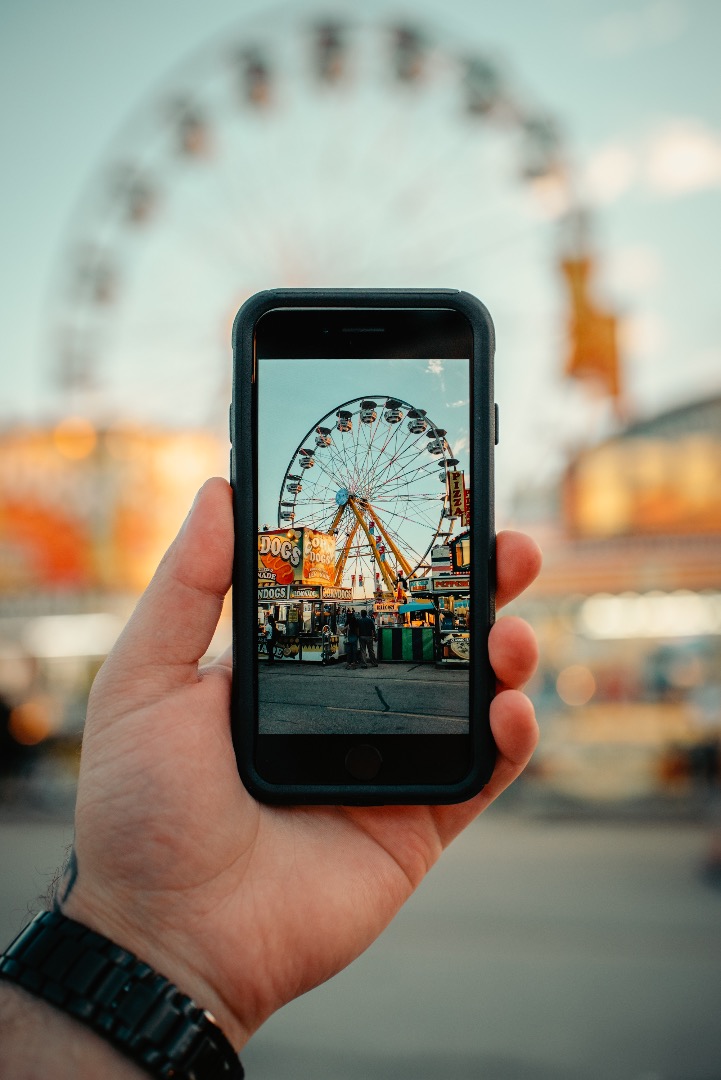 Blogging 101: Creating a Weekly Blog
Blogging has become an integral part of the internet today. It allows people to express themselves, tell stories, share their knowledge, and have a voice that is heard. Blogging is a powerful tool for anyone who has something to say and wants the world to hear it. But what…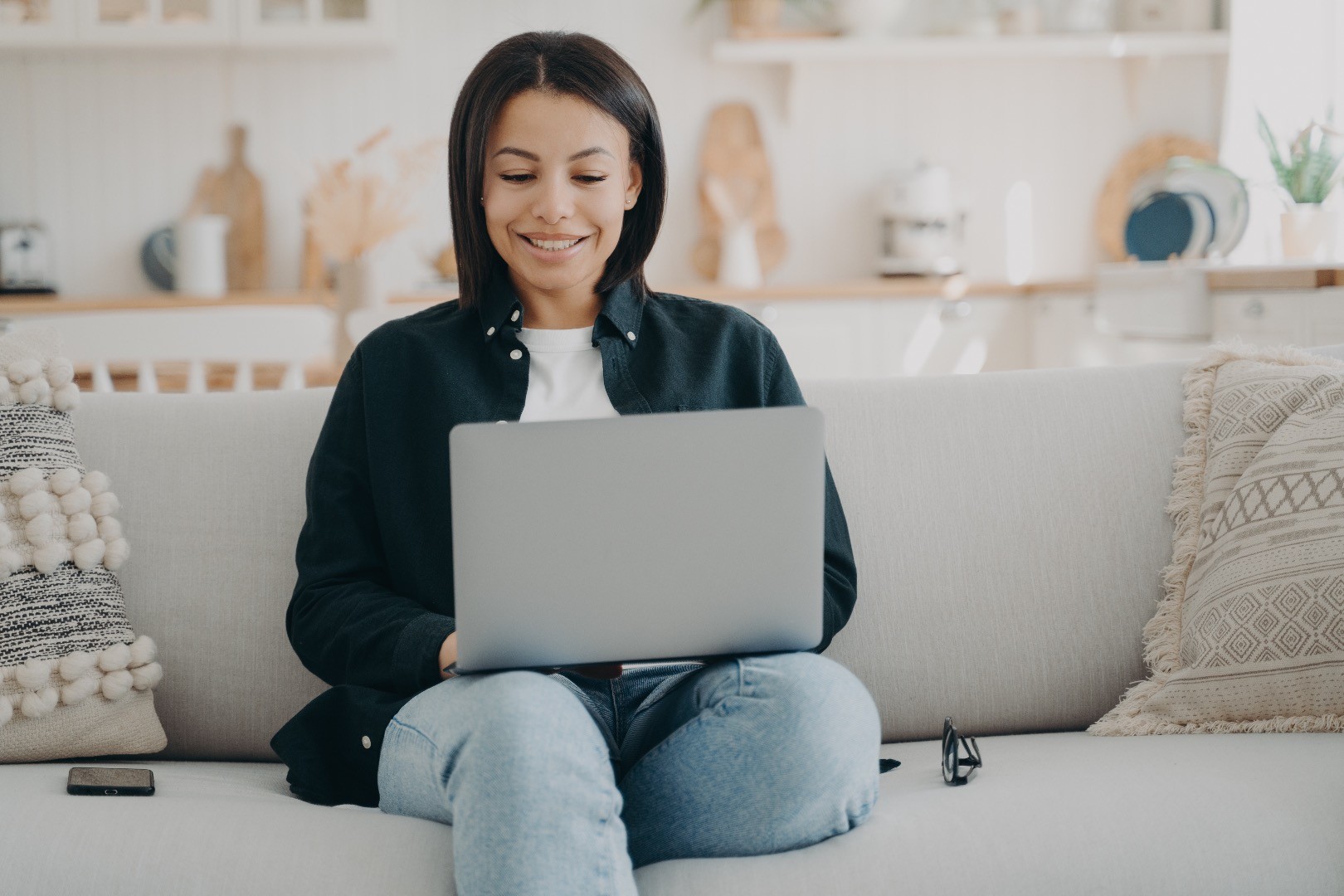 2023 LinkedIn Content Guide
Maximize your LinkedIn presence for business growth! Learn how to craft compelling posts and make the most of organic content on your company page, from 10 easy-to-execute post ideas with actionable tips. 3 Considerations for Creating Successful Content on LinkedIn You know what they say – proper preparation prevents…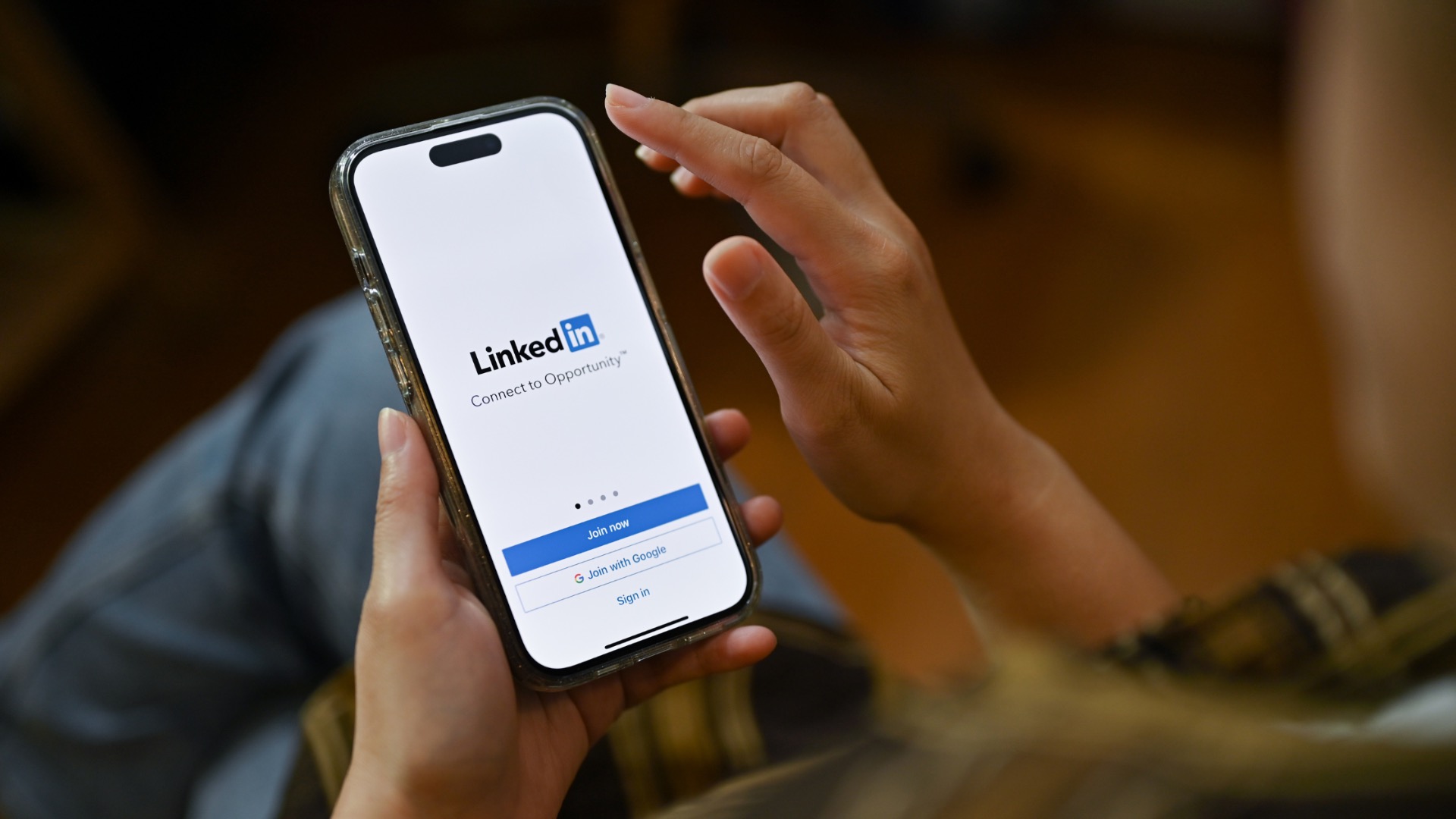 Draft 412 Presents the 2023 NFL Draft Party Benefiting the Bus Stops Here Foundation
What is Draft 412?  Draft 412 is a hyper focused e-Magazine that brings its followers the hottest news, articles, podcasts and stories re- lated to draft-worthy topics for the Steelers, Penguins and Pirates. The coverage doesn't stop when the drafts end—but it begins again, always looking to the future…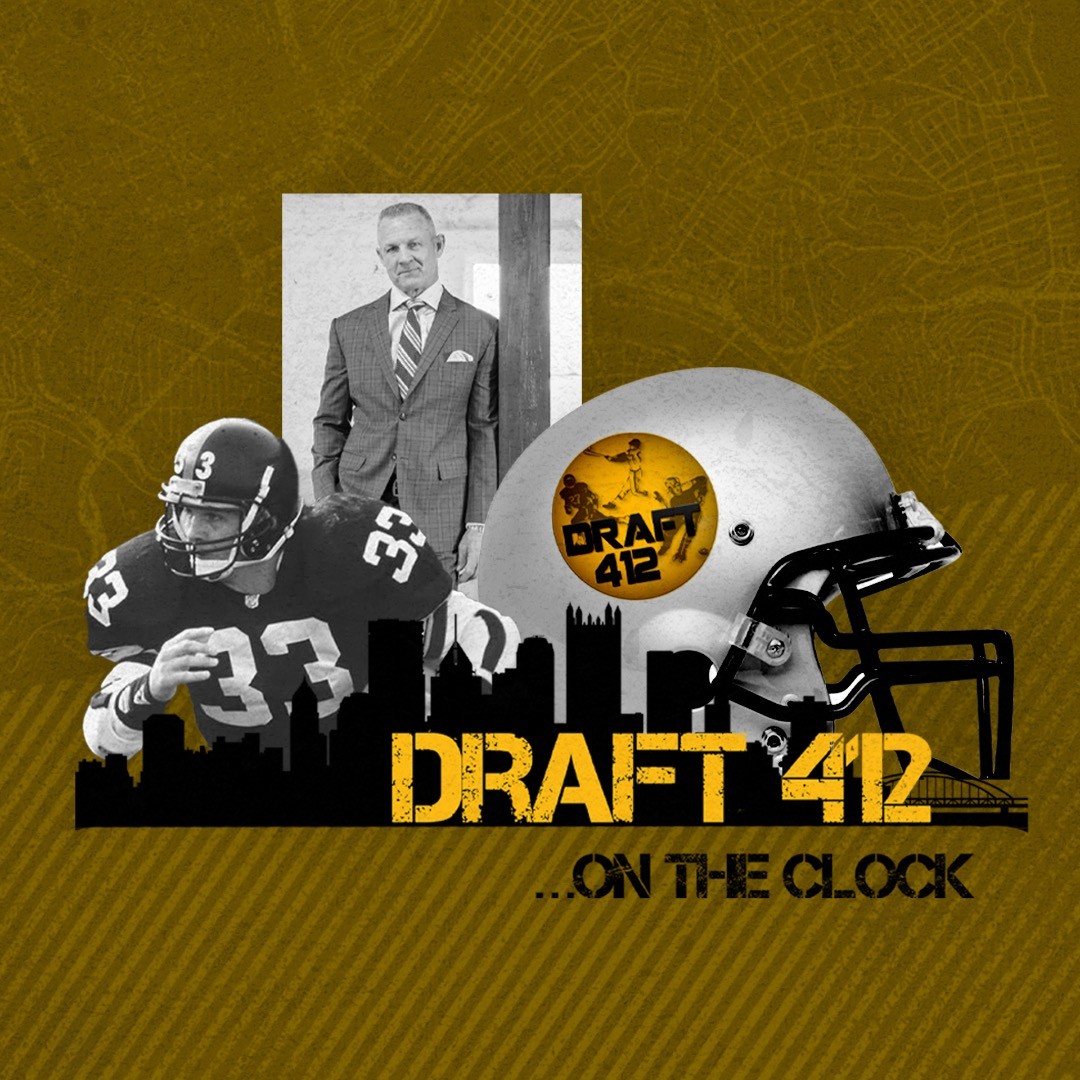 Posted on February 22, 2023
How to Use Instagram Hashtags in 2023
  Despite what you may have heard, Instagram hashtags are still a valuable tool for marketers in 2023. Although they are still a useful tool to get your content in front of its desired audience, adding them to a feed post or reels will not instantly solve your engagement…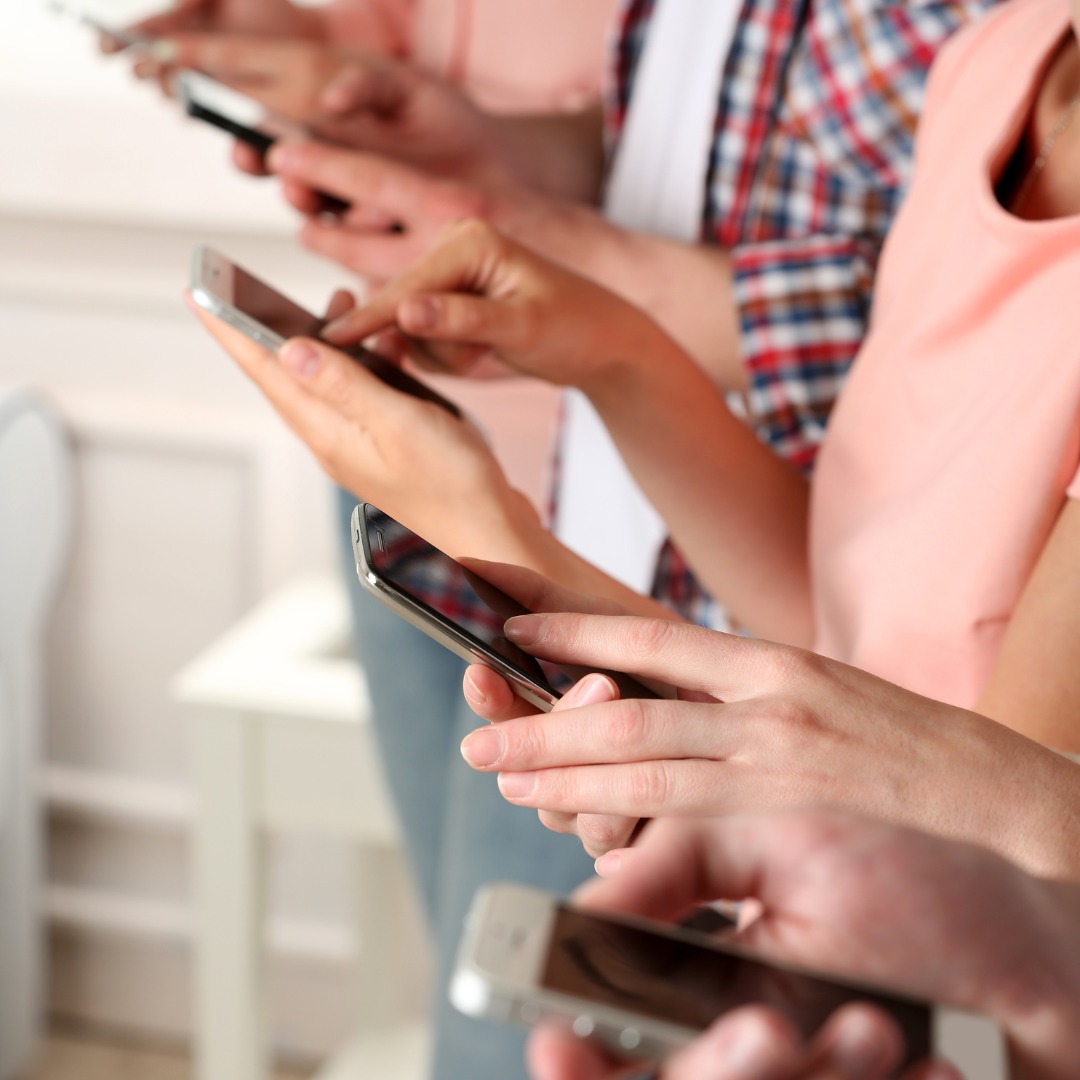 Posted on February 15, 2023
The Importance of Influencer Marketing in 2023
The landscape around influencer marketing has grown substantially over the past few years. Now more than ever, companies are leveraging influencers of all kinds to promote their brand and further engage with their target audience. This year marketing expenditures hit over $4 billion dollars and we'd be surprised if…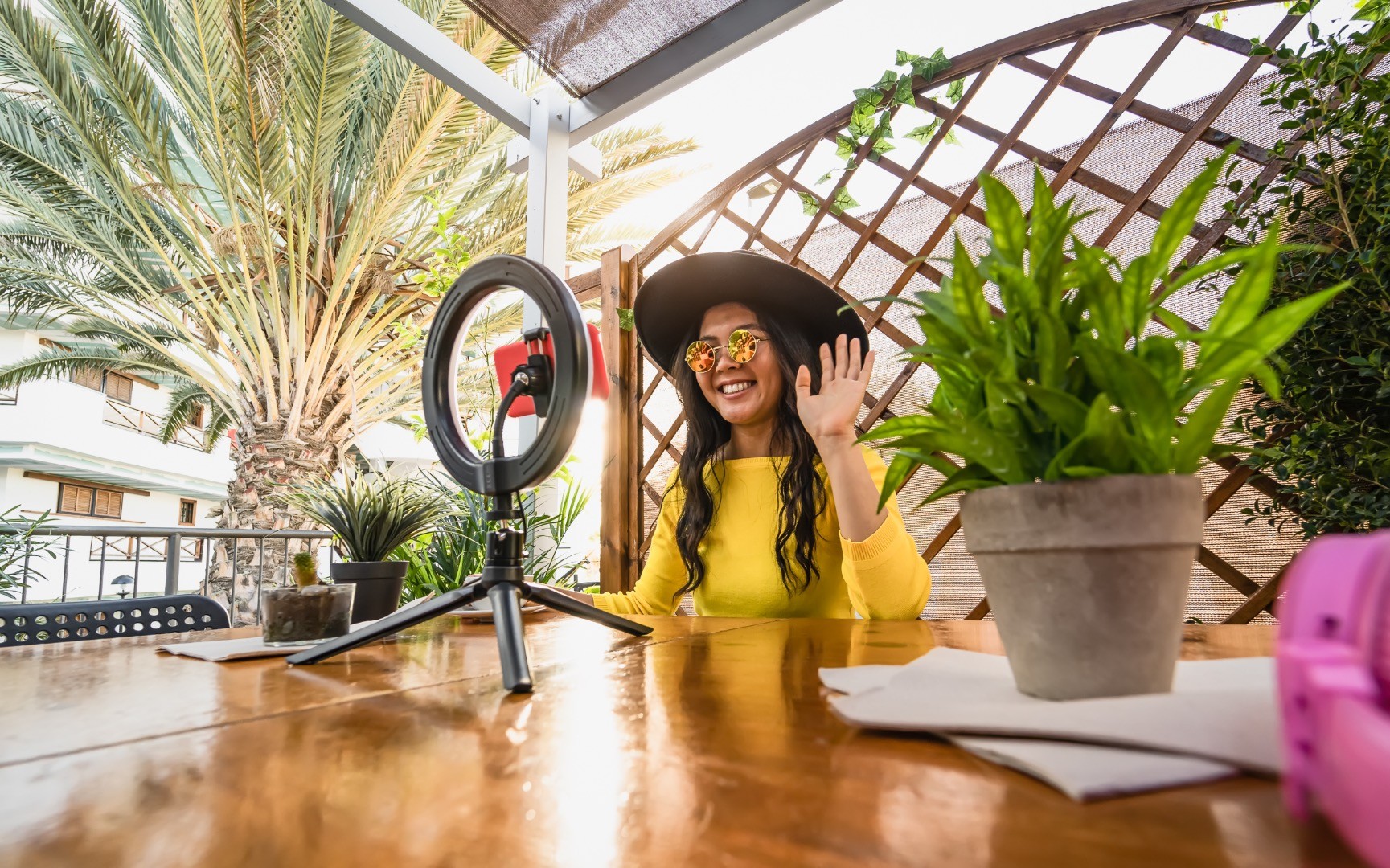 Posted on February 8, 2023
Instagram Story Highlights and How to Utilize for Marketing
Best Practices There are many strategies for creating your own, personal Instagram Stories Highlights. But there are a few practices that you should always keep in mind to maximize the results for your brand.  Customer Focus When it comes to Instagram Stories Highlights you are able to create as…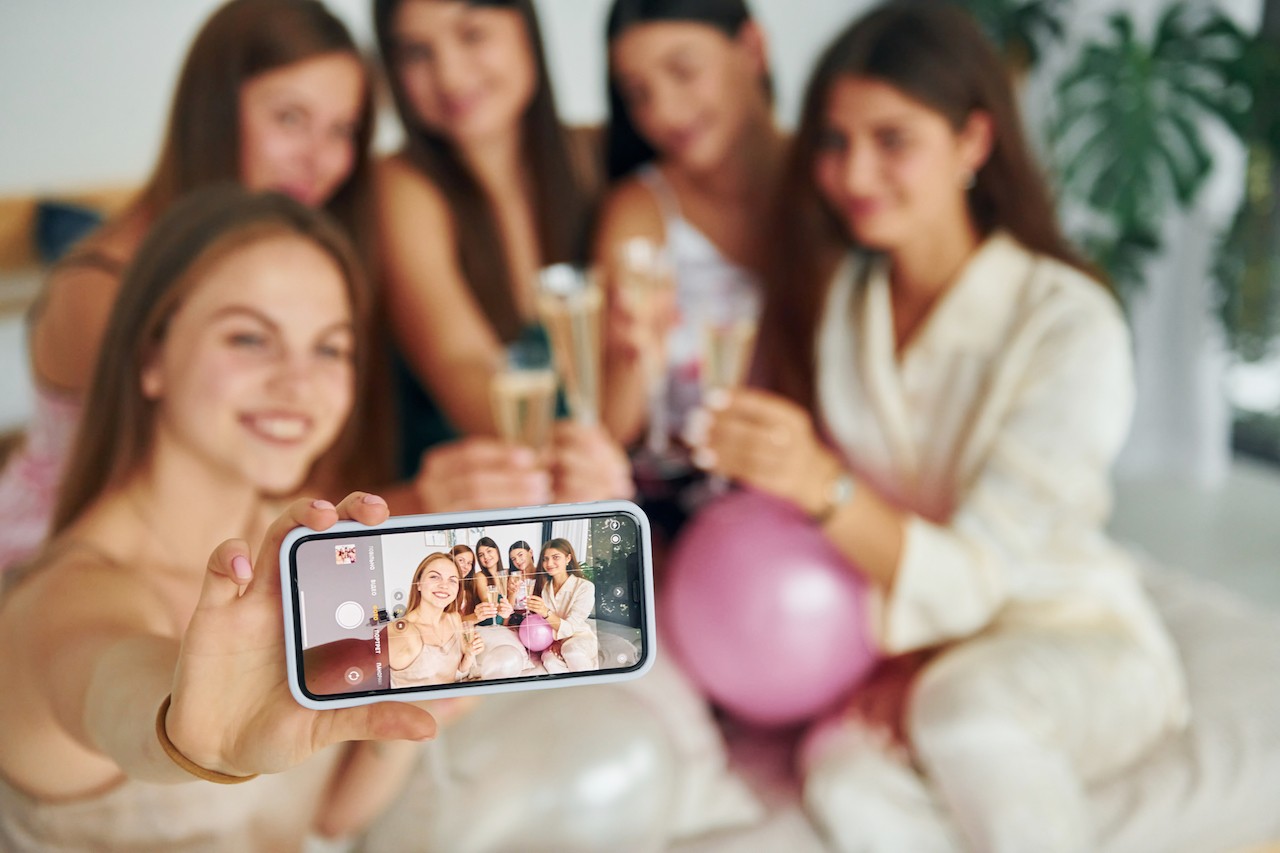 Posted on January 18, 2023
Trending Content Strategies for 2023
It's 2023 and we are hitting the ground running with the latest trends and strategies for social media marketing and content for the new year. In this blog we'll discuss some of the potential trends to look for and start implementing into your business to stay engaged with your…
Posted on January 11, 2023
A Successful 2022 Holiday Toy Drive!
On December 17th, 2022 the Bus Stops Here Foundation celebrated their annual Holiday Toy Drive. The foundation worked with various non-profit organizations and companies to collect toys and clothes in order to serve over 200 families this holiday season. The Bus Stops Here Foundation made two stops on their…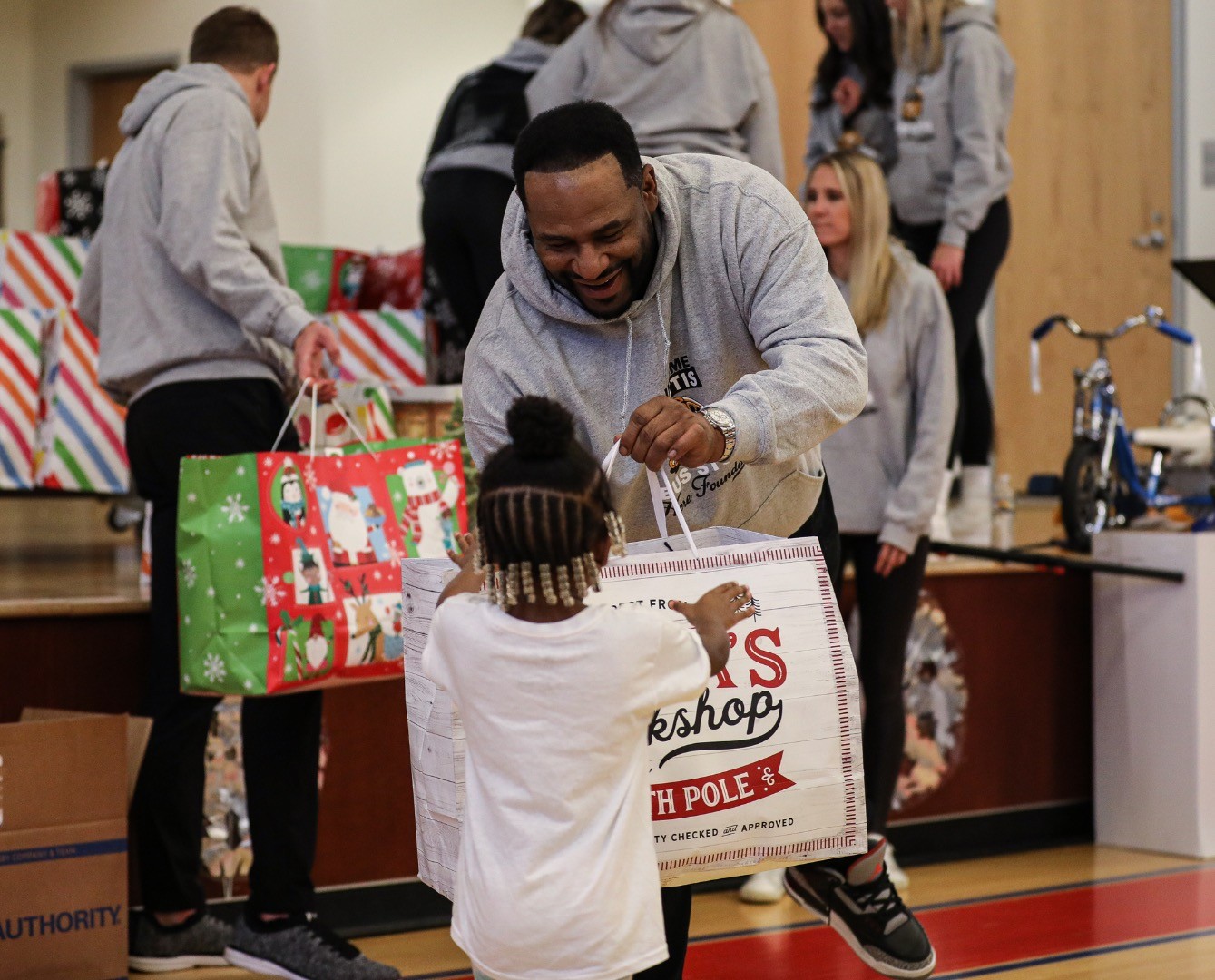 Posted on December 28, 2022
A Look Back At 2022: Valiant 3 Communications
This year has come and gone faster than ever but we wanted to take a quick trip down memory lane with you all and look back at the incredible accomplishments, clients, and events that have made 2022 such a successful year for Valiant 3 Communications.   Let's kickoff the…
Posted on December 21, 2022
The New Facebook Page Experience
  If you manage a Facebook business page then you may have noticed that you have been switched to the new Meta page experience. This new page experience has updated everything from the page layout to management features. Many small to midsize business pages have already been automatically switched…
Posted on December 14, 2022
Your 9 Step Youtube Marketing Strategy
Did you know that over 75% of Americans over the age of 15 are on YouTube, there are over 2 BILLION ac tive users every month and YouTube is right behind Google as the second most popular website! These  statistics alone should be the reason why you want to…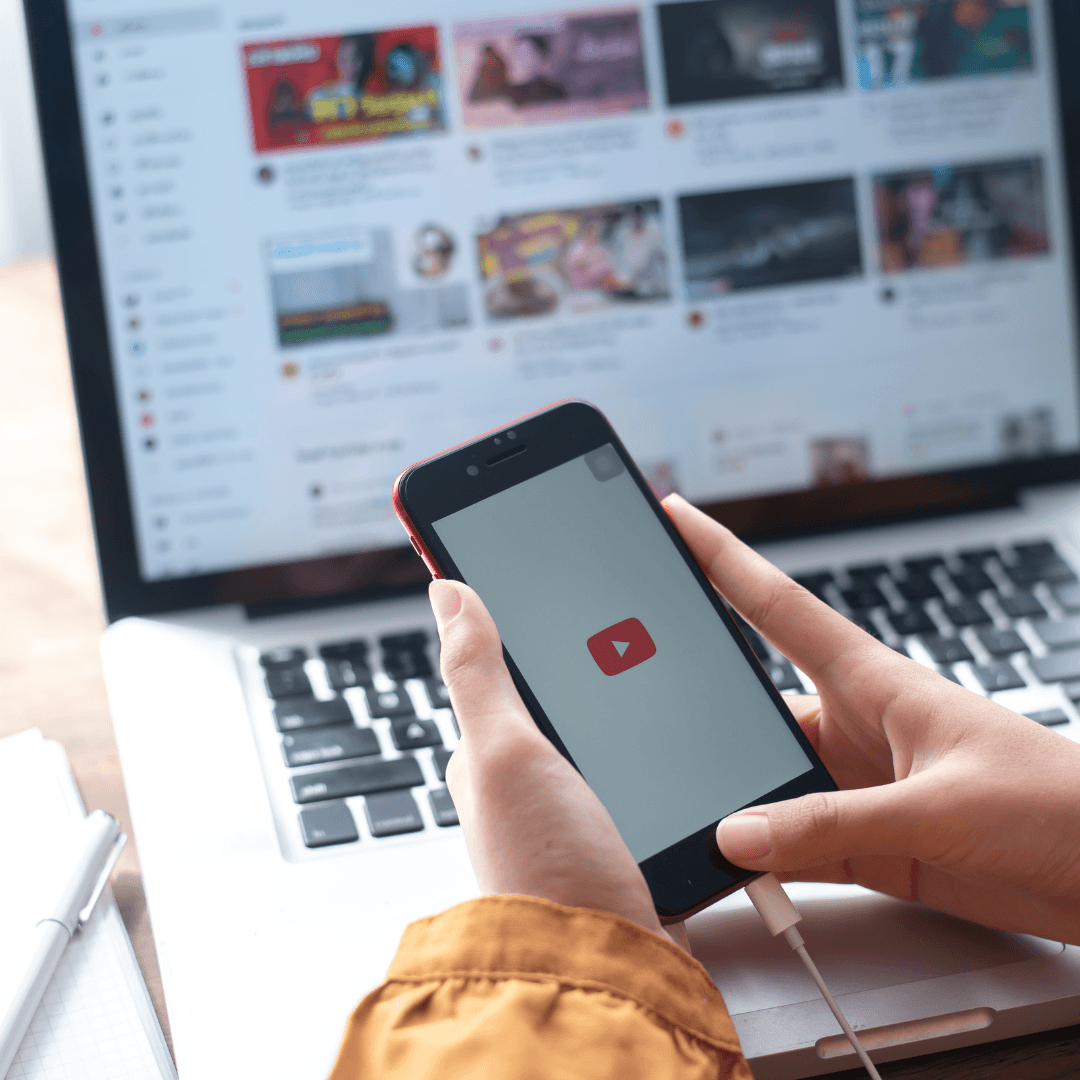 Posted on December 7, 2022
The 15th Annual Jerome Bettis Caring for Kids Gala
On Thursday, November 17th the Bus Stops Here Foundation celebrated the 15th Annual Caring for Kids Gala at Acrisure Stadium. The ultimate goal of the event is to acknowledge the philanthropic work of the foundation and to raise money for underprivileged inner-city youth. For the past 25 years, the…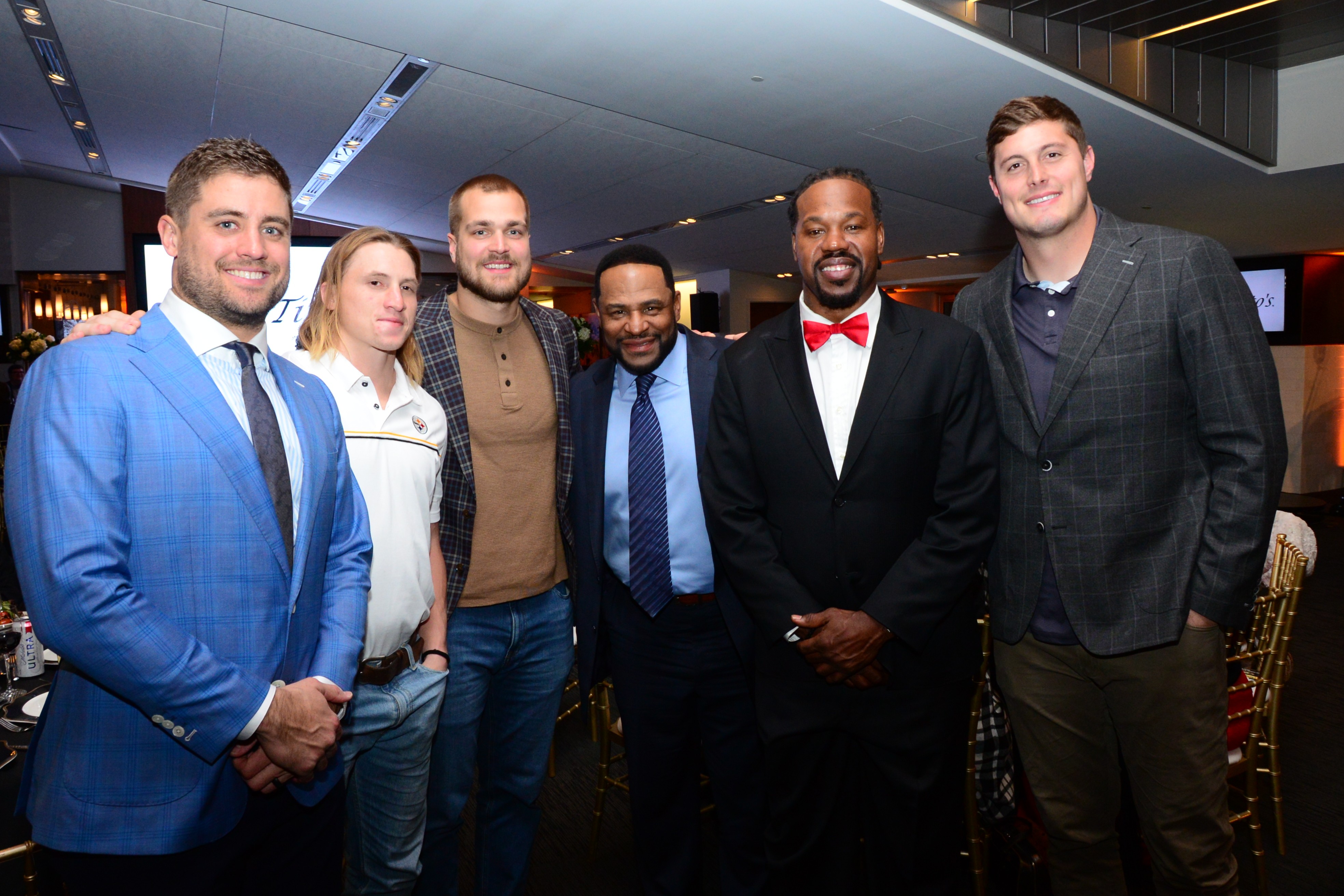 Posted on November 23, 2022
The Bus Stops Here Foundation 2022 Holiday Toy Drive
Let us introduce one of our clients, the Bus Stops Here Foundation and their 2022 Holiday Toy Drive. The Bus Stops Here Foundation was created in 1997 by pro football player and Hall of Fame running back, Jerome Bettis. He created the foundation to provide inner-city youth with the…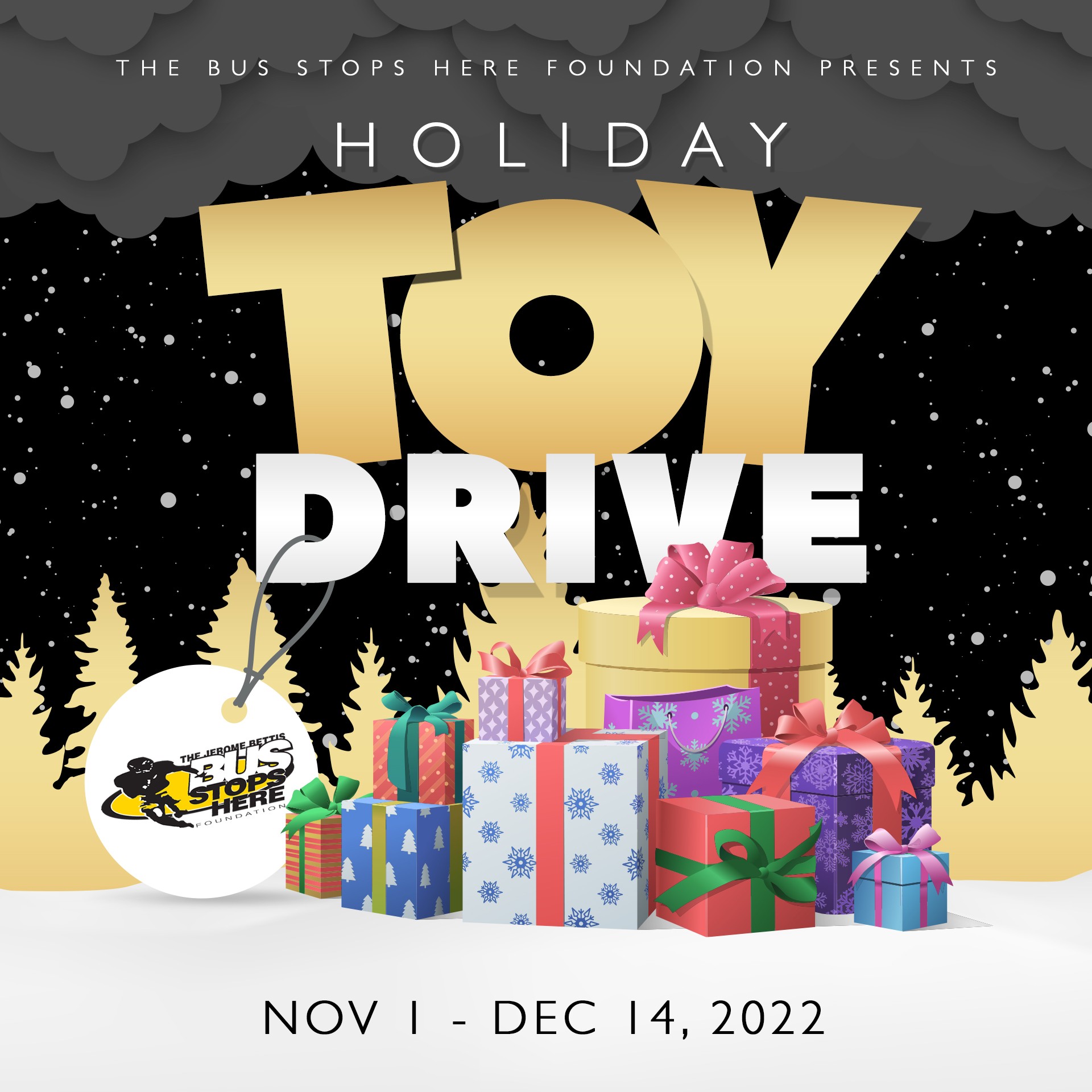 Posted on November 16, 2022
The Importance of Trust in Marketing
It may seem like an obvious statement to make but it's important to build trust with your potential buyers or customers to be effective with your marketing efforts. Trust is what convinces someone to give out their information and learn more about your offering, pick up a sales call,…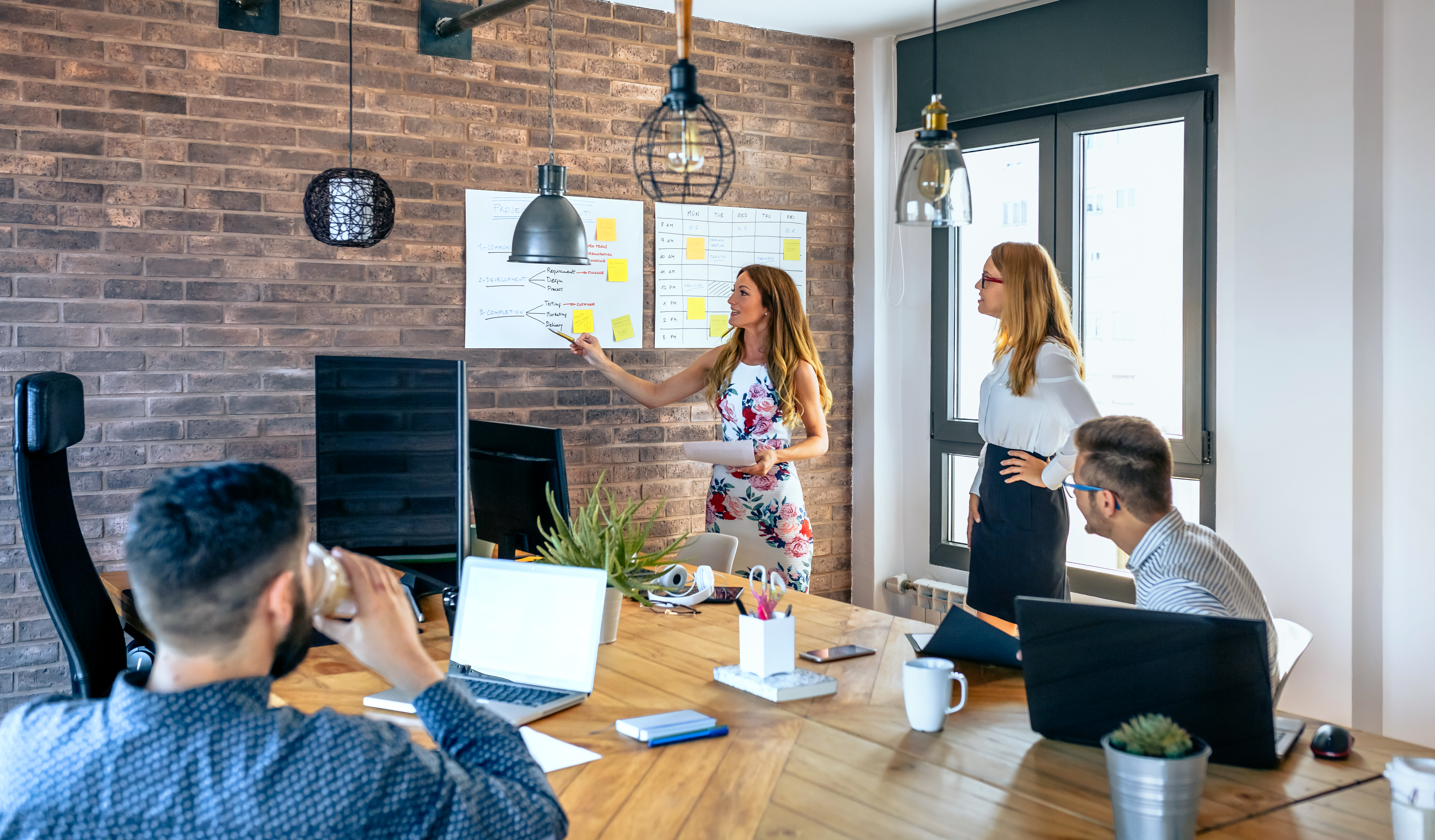 Posted on November 9, 2022
Instagram Content Strategy in 2022
There are more than 2 billion monthly active users on Instagram. The users are a younger demographic; Gen Z and Millennials and actively look to hear from brands. If you want to survive on the network you must be active, engaging with your community, and pushing out content that…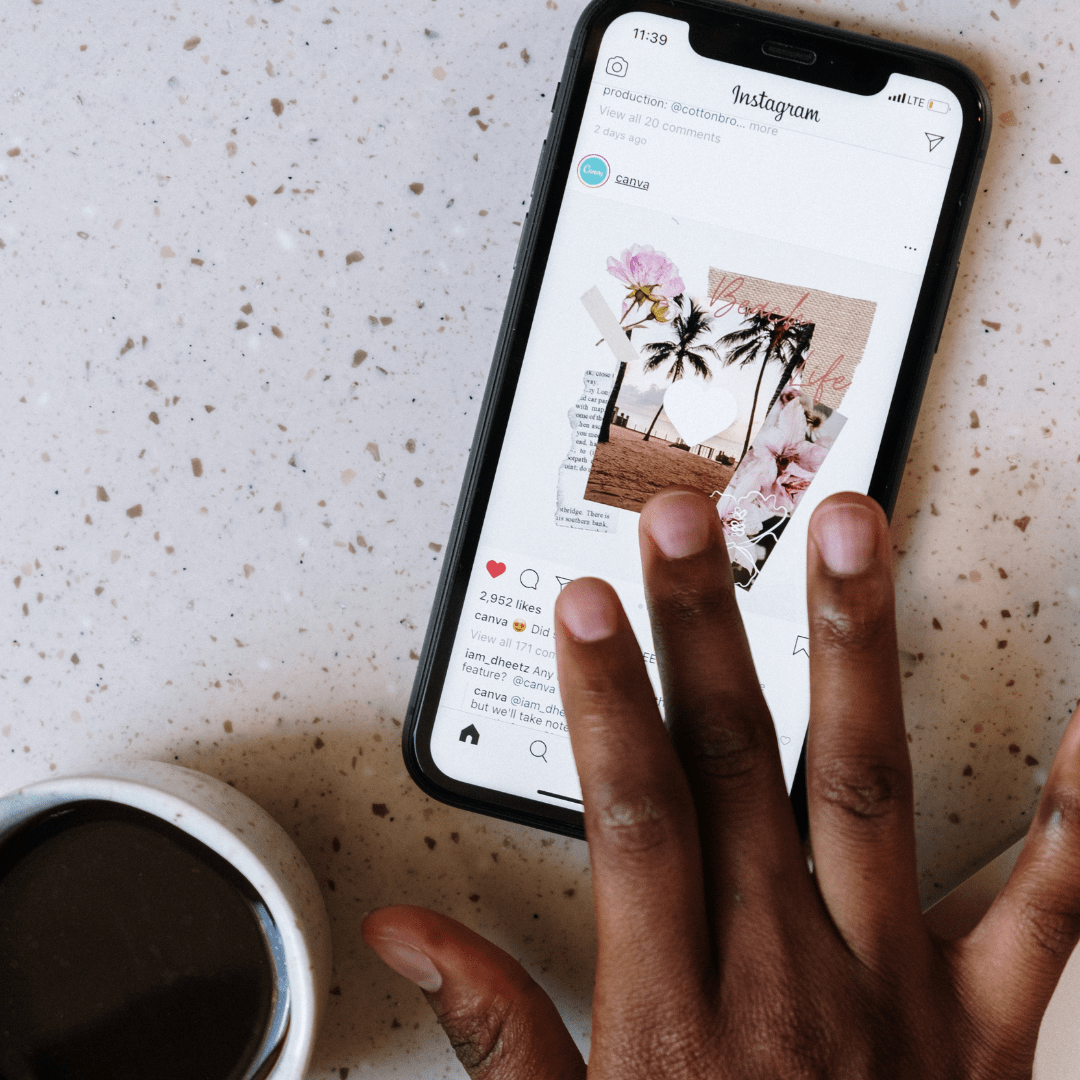 Posted on November 2, 2022
The Jerome Bettis CyberBus Project
What is it? The CyberBus is a mobile classroom equipped with computers and internet access that will reach out into under-resourced communities in the Pittsburgh area. The CyberBus will provide out-of-school time classes in computer science education to students in grades K-8 as well as digital literacy and business…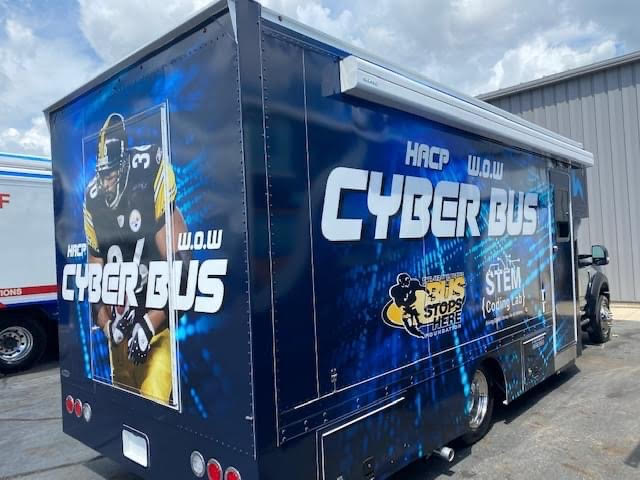 Posted on October 26, 2022
How to Research Your Target Market through Instagram
Market research allows your company to know if your products/services are what your consumers want and what the market needs. Your market research should ideally happen before your business opens then periodically when it comes time to launch a new product/service.  Instagram is helpful when it comes to market…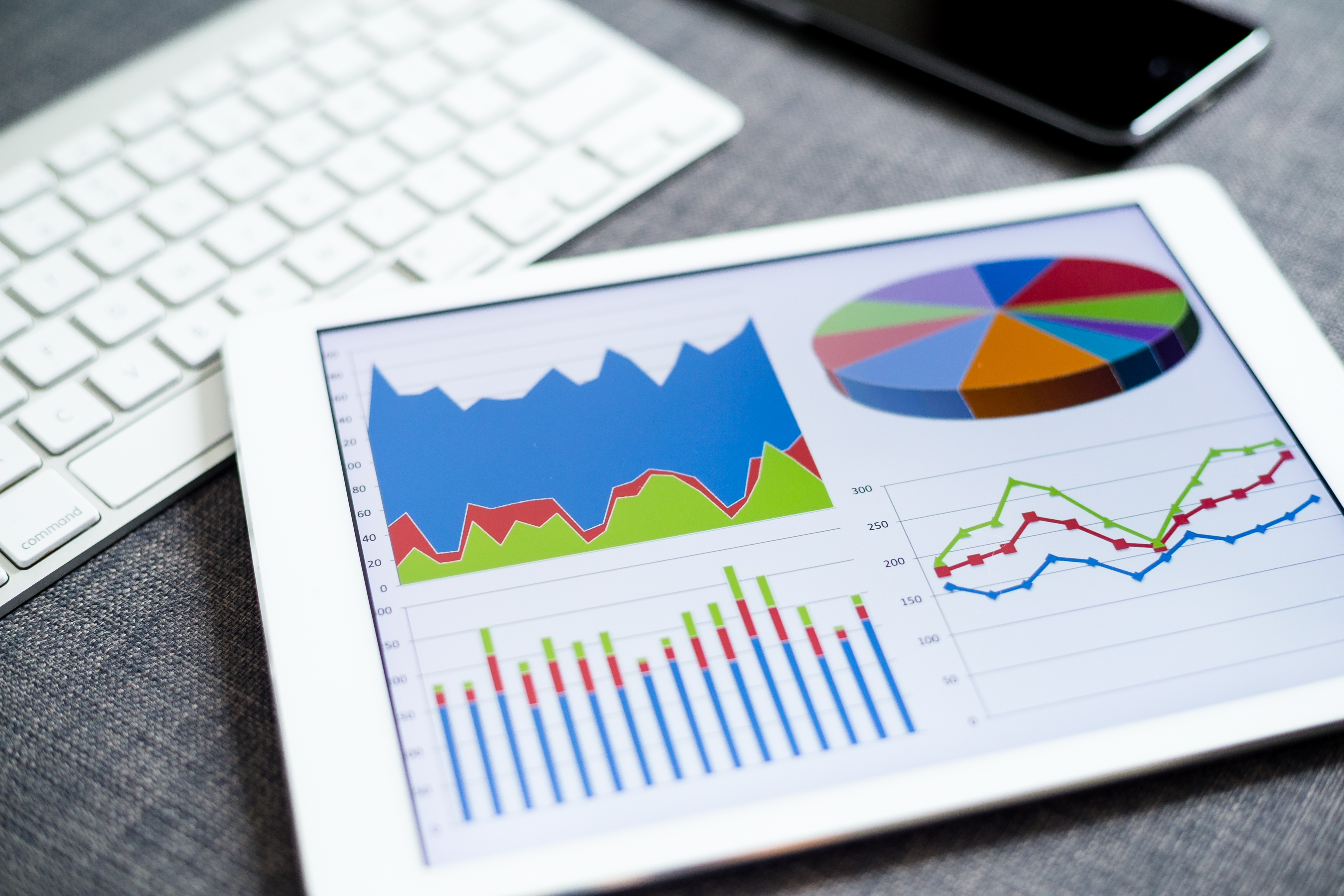 Posted on October 19, 2022
Scheduling and Calendaring Guide for Social Media
If you own or work for a business that is heavily active on social media (as most should be), I'm sure there is a lot of content being pushed out on multiple social media channels. If you do not currently have a process in place for scheduling and calendaring…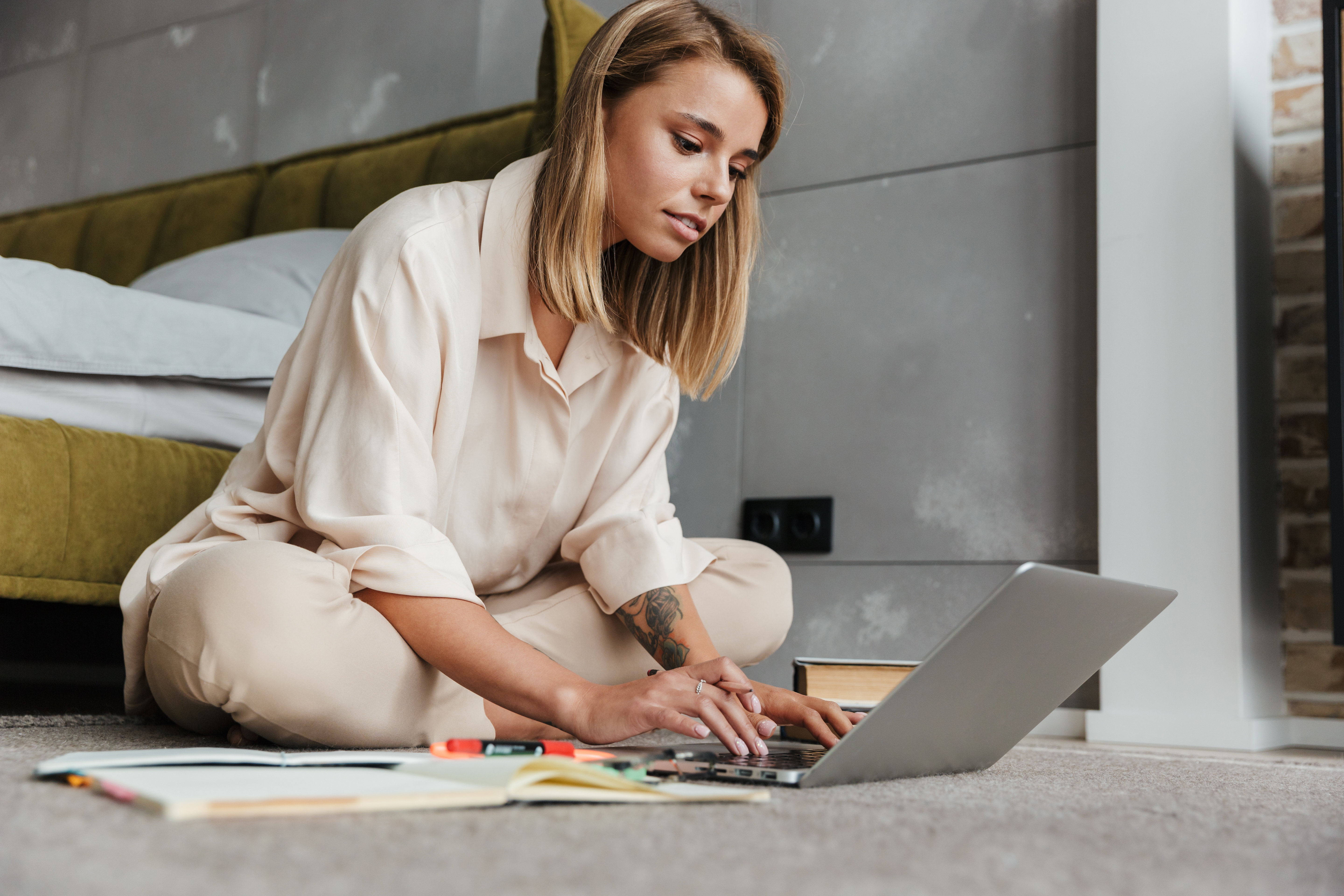 Posted on October 12, 2022
Facebook is a social media channel that has been around for a long time but is still one of the most relevant. Being the largest social media network with more than 2billion active users, it's important that your organization is aware of the different content that can be posted…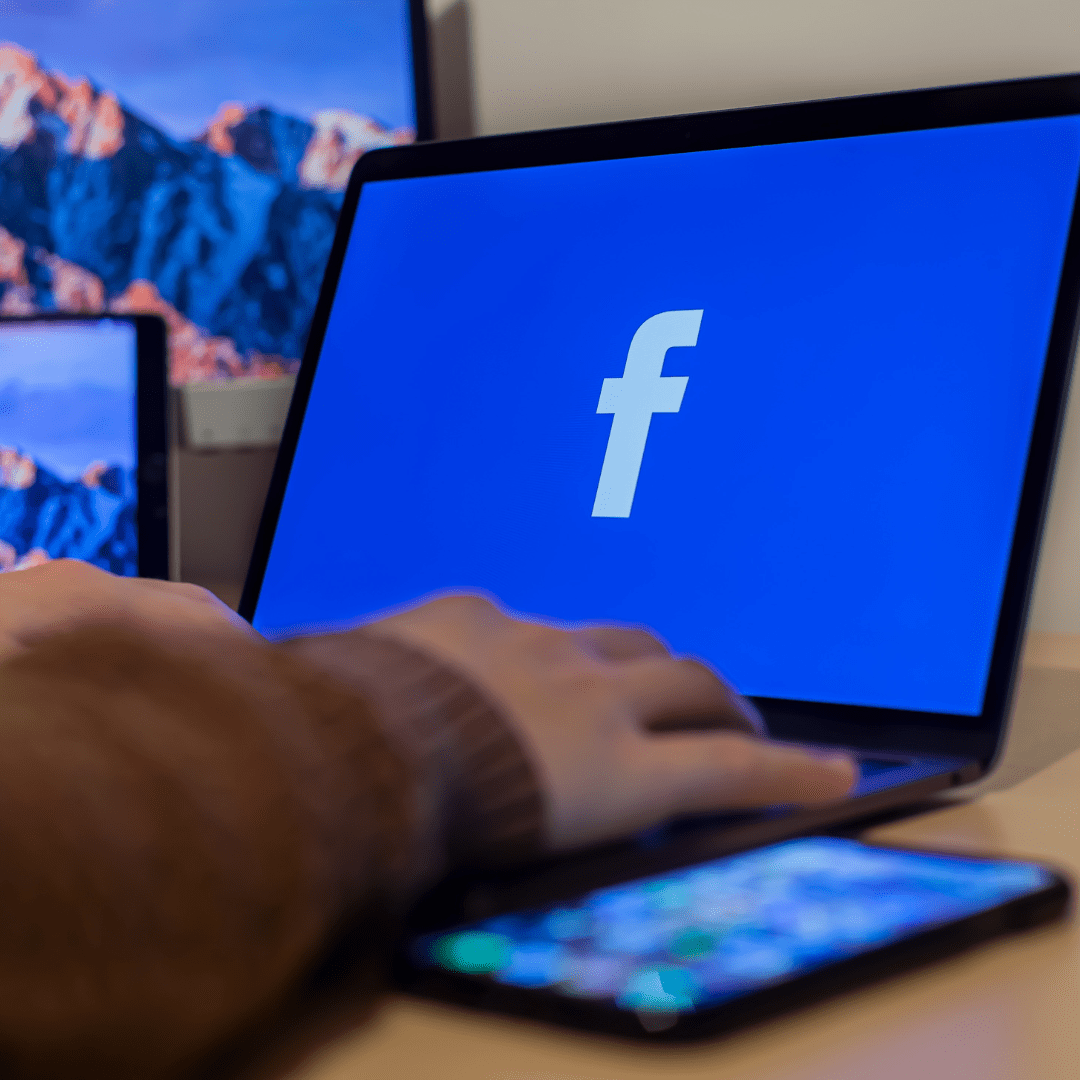 Posted on October 3, 2022
How to Build Connections Through Your Social Media Content
Social media was built for human connection, that is why connecting with your followers is the best way to convert them into customers. You want to connect with your followers the same way you would connect with someone in person, gradually. There are psychological studies behind the way we…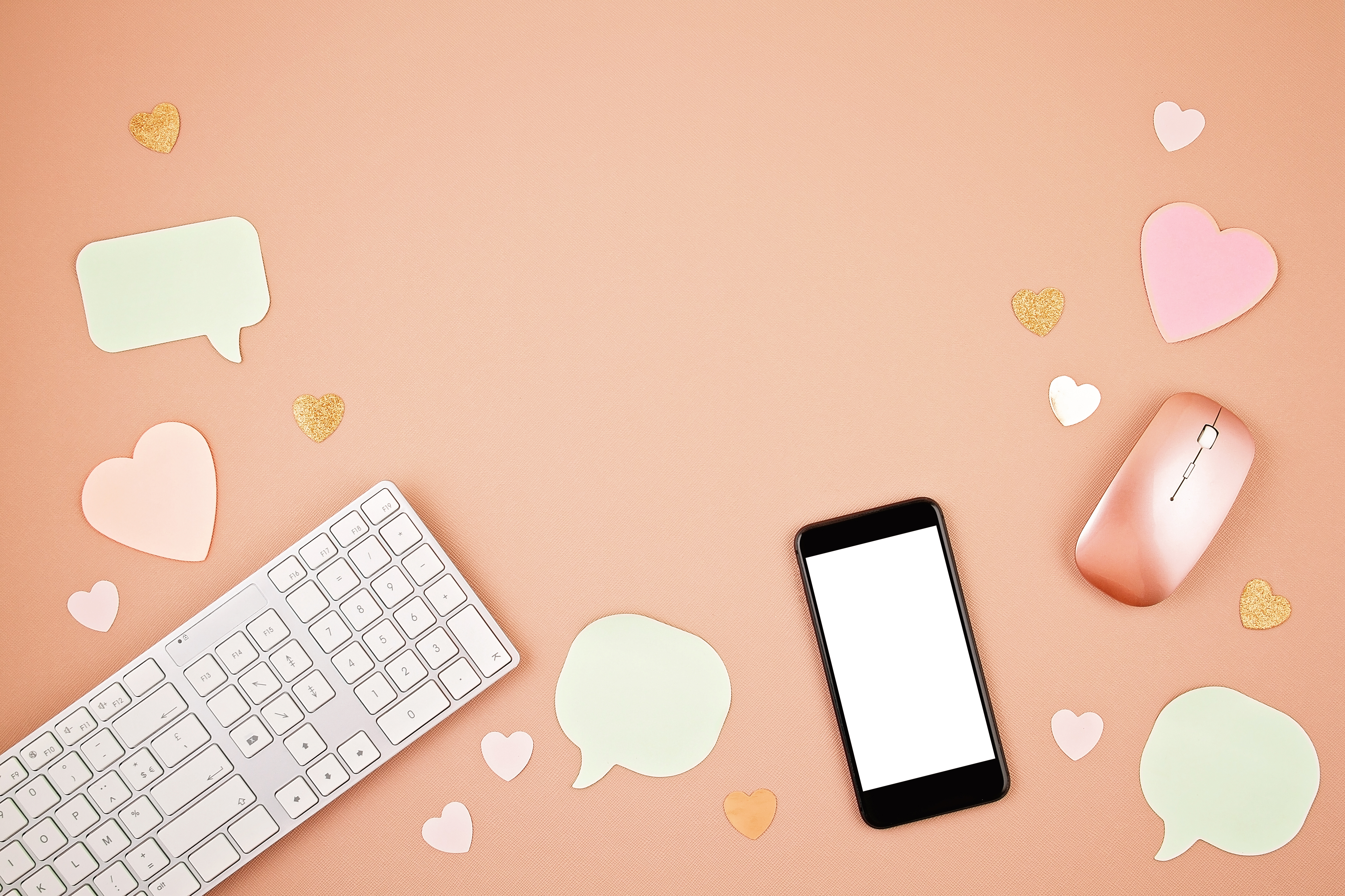 Posted on September 21, 2022
How To Use Social Media to Market Events: Before, During, After.
Social media has been taking over the world with its influence on consumers and audiences worldwide. This is one of the many reasons why we're taking to social media to help with exposure when planning an event. Why is social media so important to include? Attendees use social media…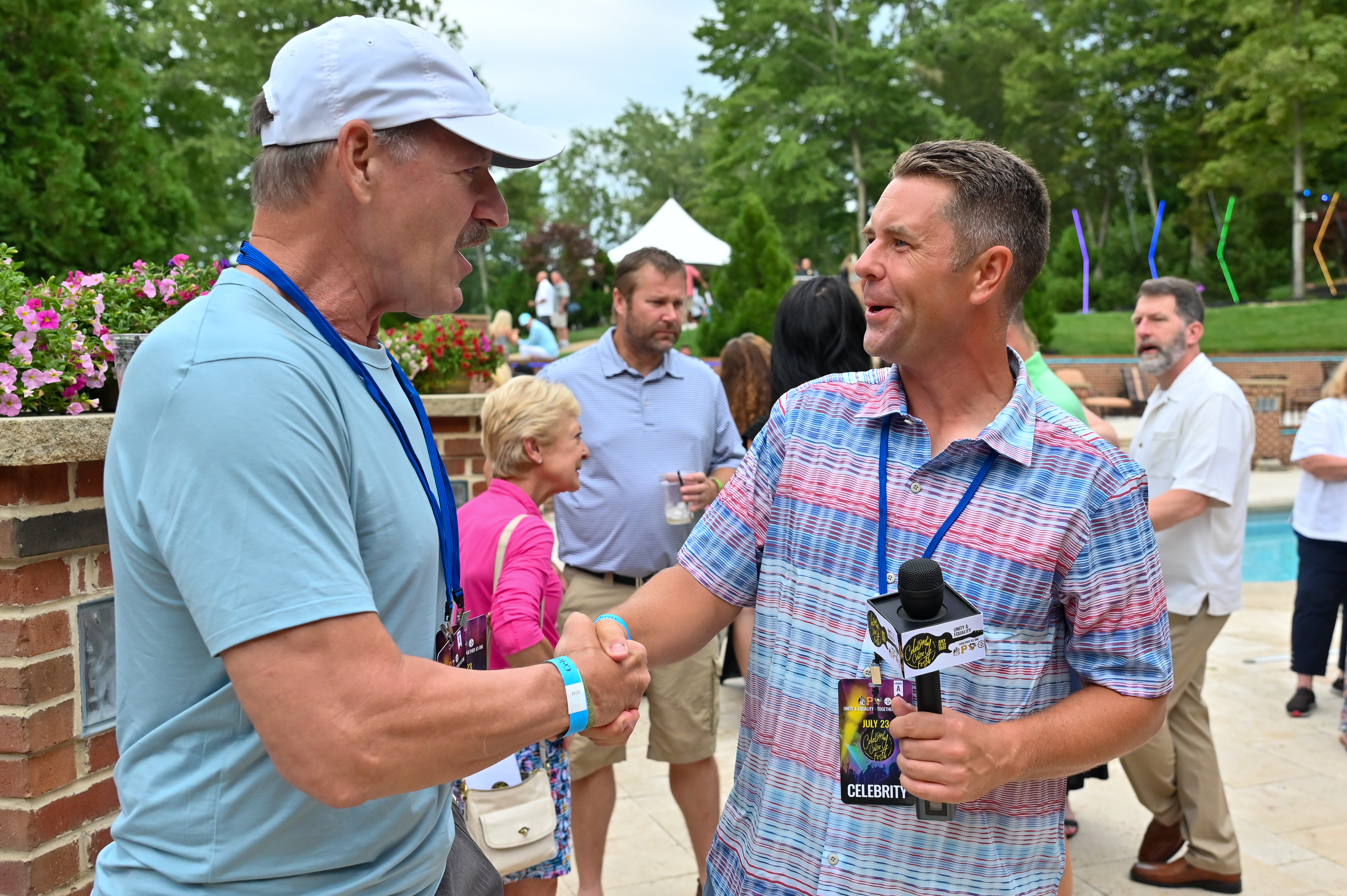 Posted on September 14, 2022
WHY YOUR PERSONAL BRANDING MATTERS AND HOW TO DO THE GROUNDWORK
Personal branding is a bit of a hot topic at the  moment, and with good reason. Your personal  branding matters more than ever when it comes  to your online presence. If you Google yourself,  what do you see? What social media profiles pop up? Do you want people to see…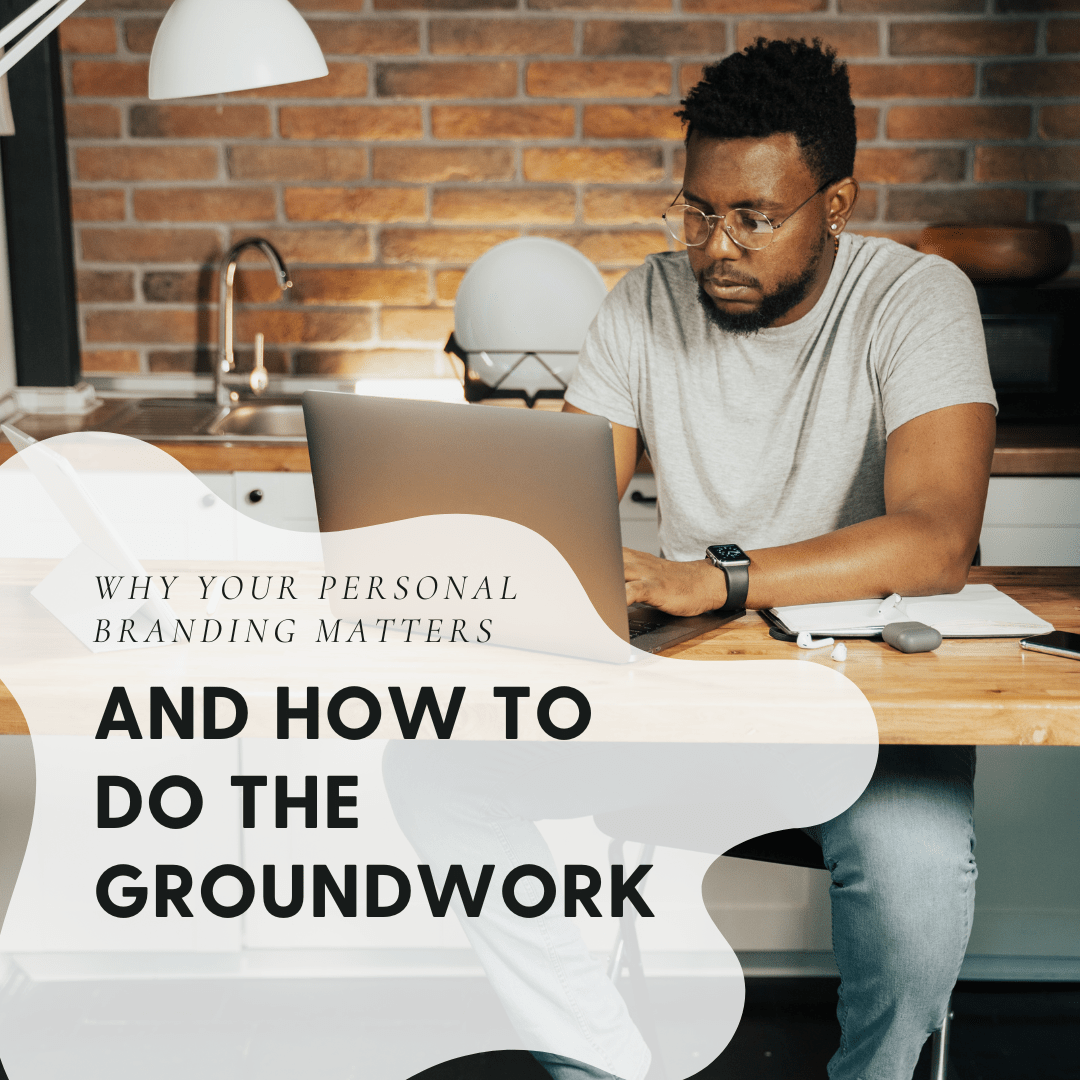 Posted on September 7, 2022
Jerome Bettis The Bus Stops Here Foundation
What is it? The Jerome Bettis Bus Stops Here Foundation offers various educational, recreational, developmental, and financial assistance programs. Through these programs, we provide mentorship, guidance, coaching, training, resources, and more to the underprivileged communities. Why did it start? Jerome Bettis always wanted to lead by example. He believes…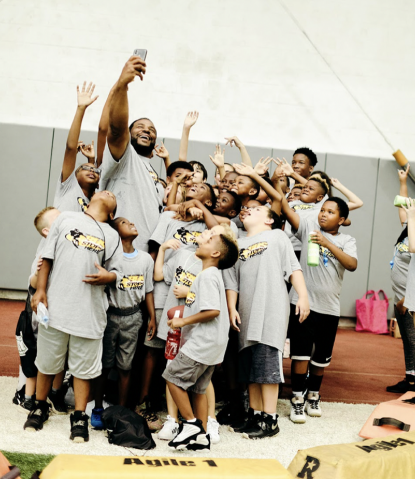 Posted on August 24, 2022
Marketing Guide for Holiday Campaigns 2022
It may seem too early to start thinking about social media marketing campaigns for the holiday season but it's not! Any successful campaign takes a lot of planning, which helps to create an outline for the future. Starting to plan out campaigns months in advance allows you to have…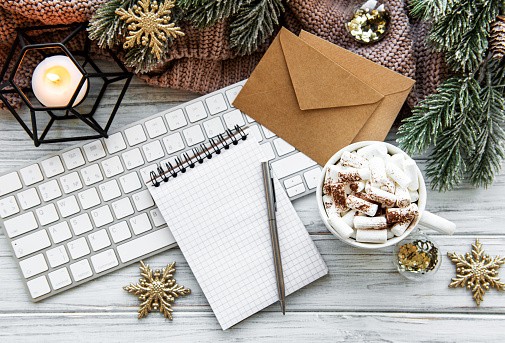 Posted on August 17, 2022
Social Media Copywriting: 2022
We know that messaging is extremely important when it comes to your social media content but have you reviewed your approach and crafted a new strategy in the past year? Times have changed drastically since the COVID-19 pandemic hit and the way people behave, communicate, and live their lives…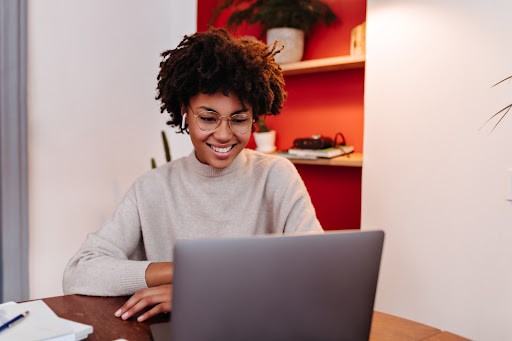 Building An Instagram Content Strategy That Lasts
Here is a three part strategy to help you build a long-term content strategy that works! By building an Instagram content strategy you can alleviate burnout and make sure your posts never fall flat. Step #1: What Content Do You Love to Make ‍ This is very important to…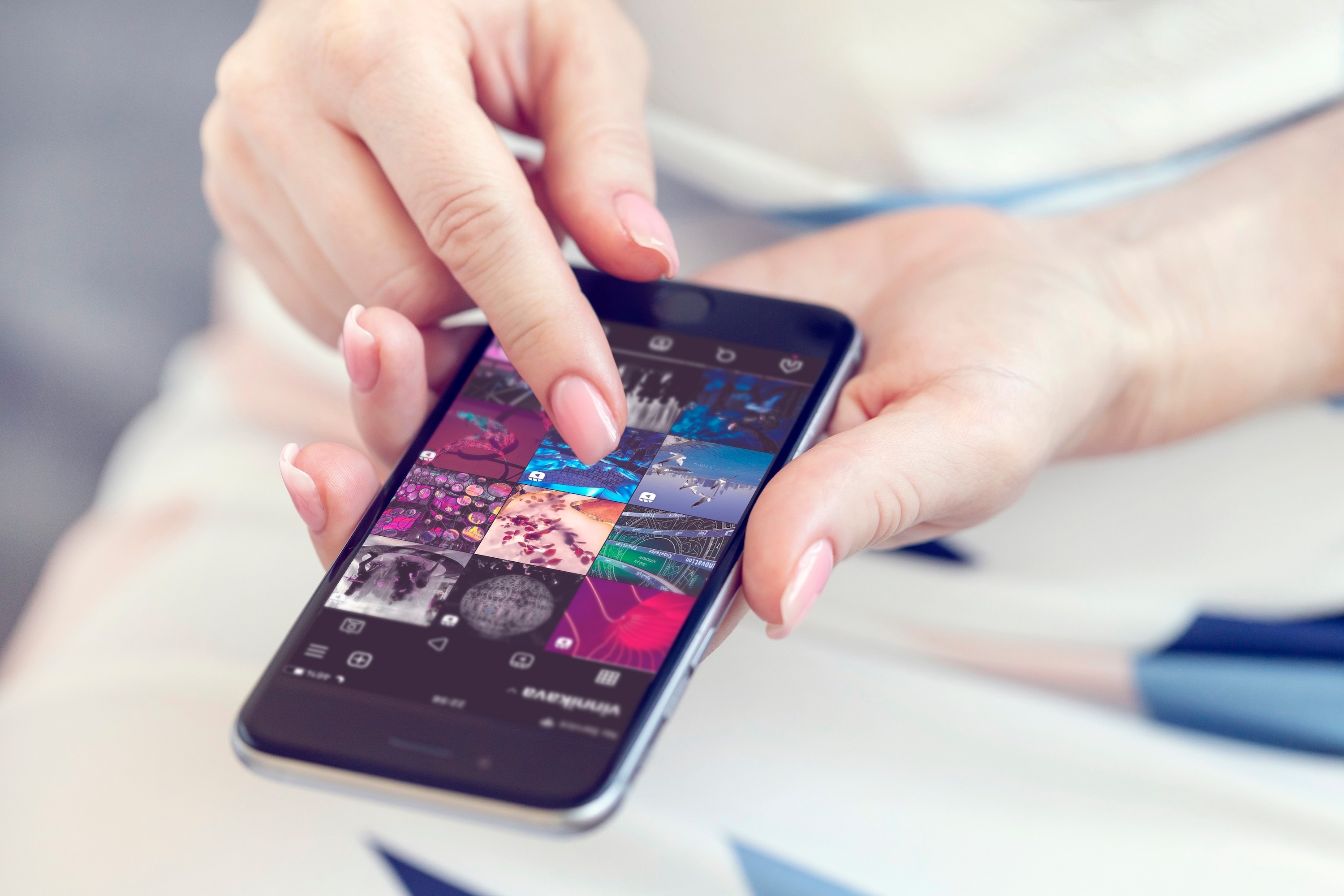 The Growing Impact Of Influencer Marketing: Ft. Sammi Cohen From Fifth Season
This week we wanted to highlight a growing phenomenon in the Marketing space; influencers. The value influencers provide to any given business is largely impacting growth in a positive way. An influencer promotes a brand or business through their own social media platforms and allows the reach of a…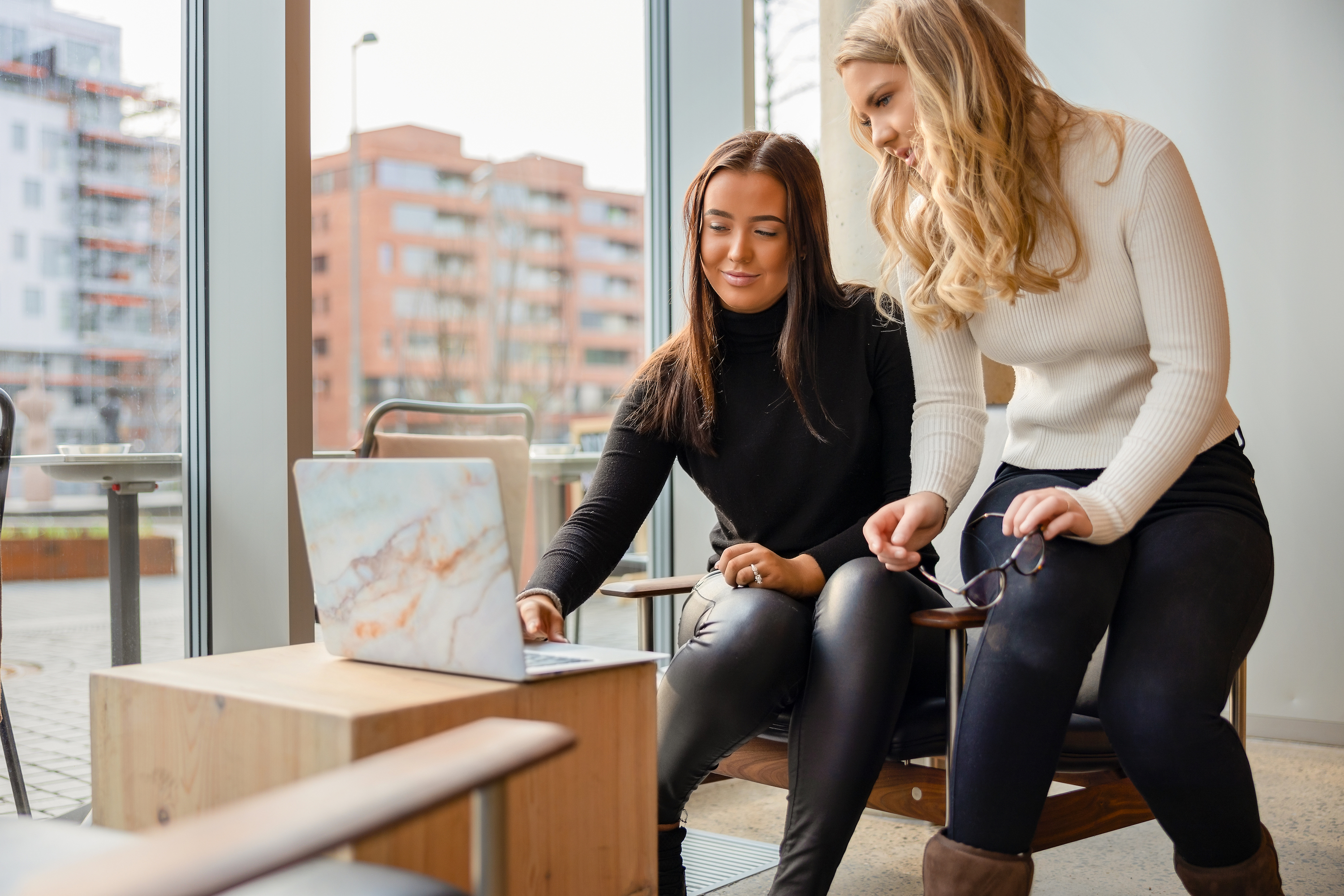 Best Times To Post On Social Media 2022
Timing is everything, especially when it comes to posting on your social media outlets. Recently, SproutSocial, whose mission is to help organizations of all sizes become better marketers and create the world's most beloved brands, released the best times to post on social media in 2022. The data collected…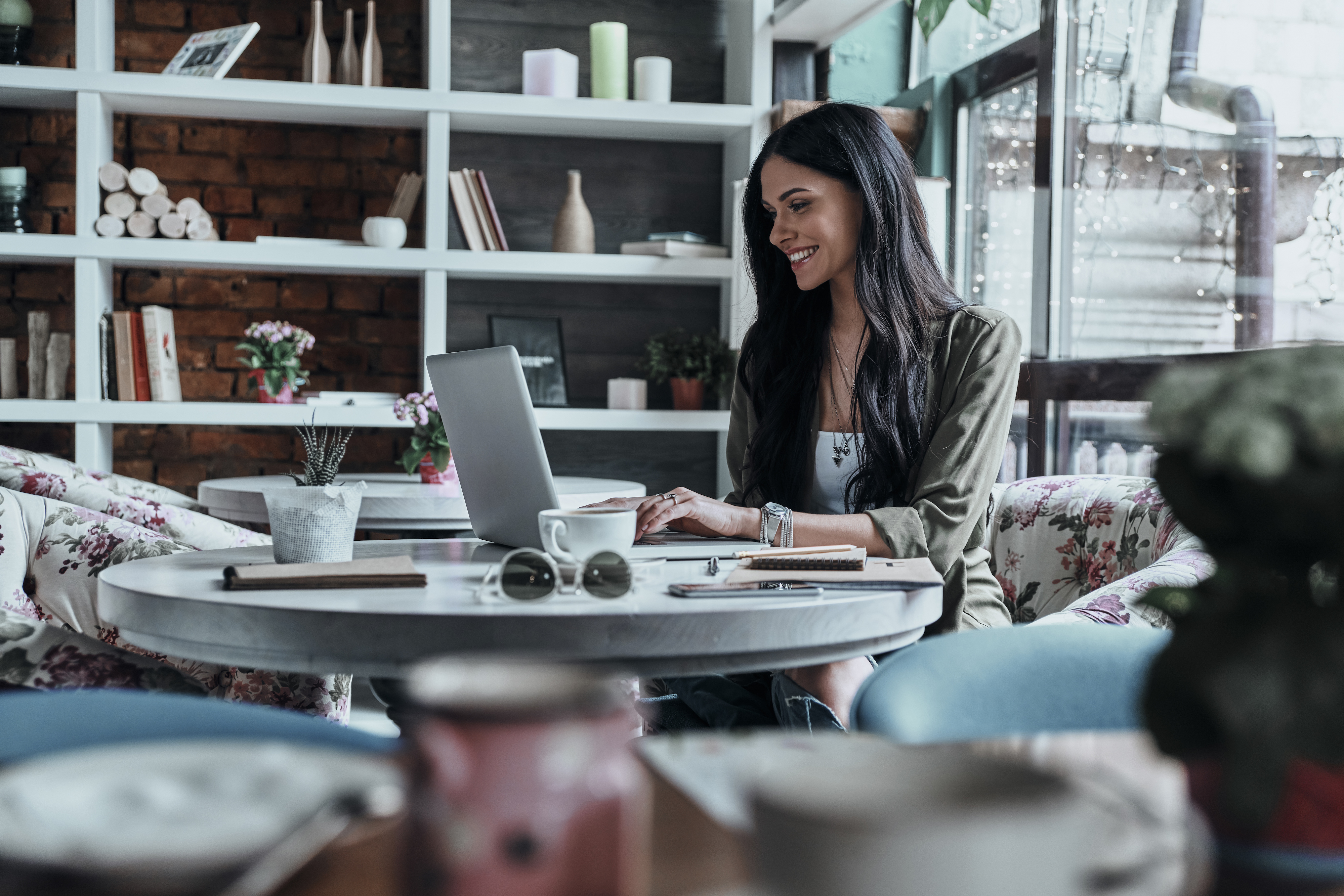 LOGO DESIGN: DO'S & DON'TS
Why is logo design important? ‍ While logo design is only one part of a company's overall branding, it can become your most recognizable asset. Creating the perfect logo that matches your company branding and goals can be difficult and take time to craft. Balancing the right colors, choosing…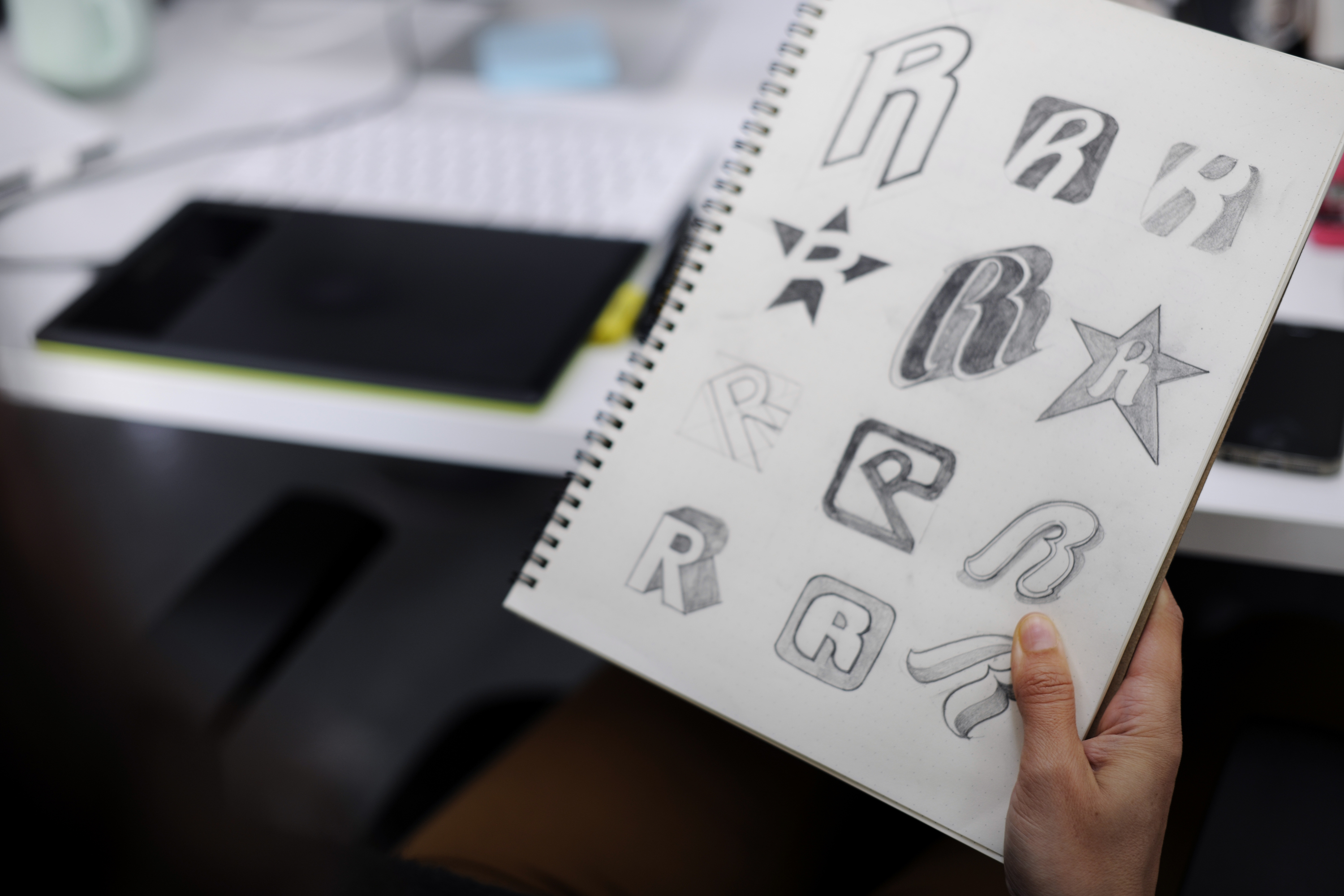 Before you start your social media rebranding campaign you must understand why you are doing it in the first place. The reasons behind your rebrand will affect decisions in the future, and if your reasoning is unclear then your rebrand will also be unclear. Below is a list of…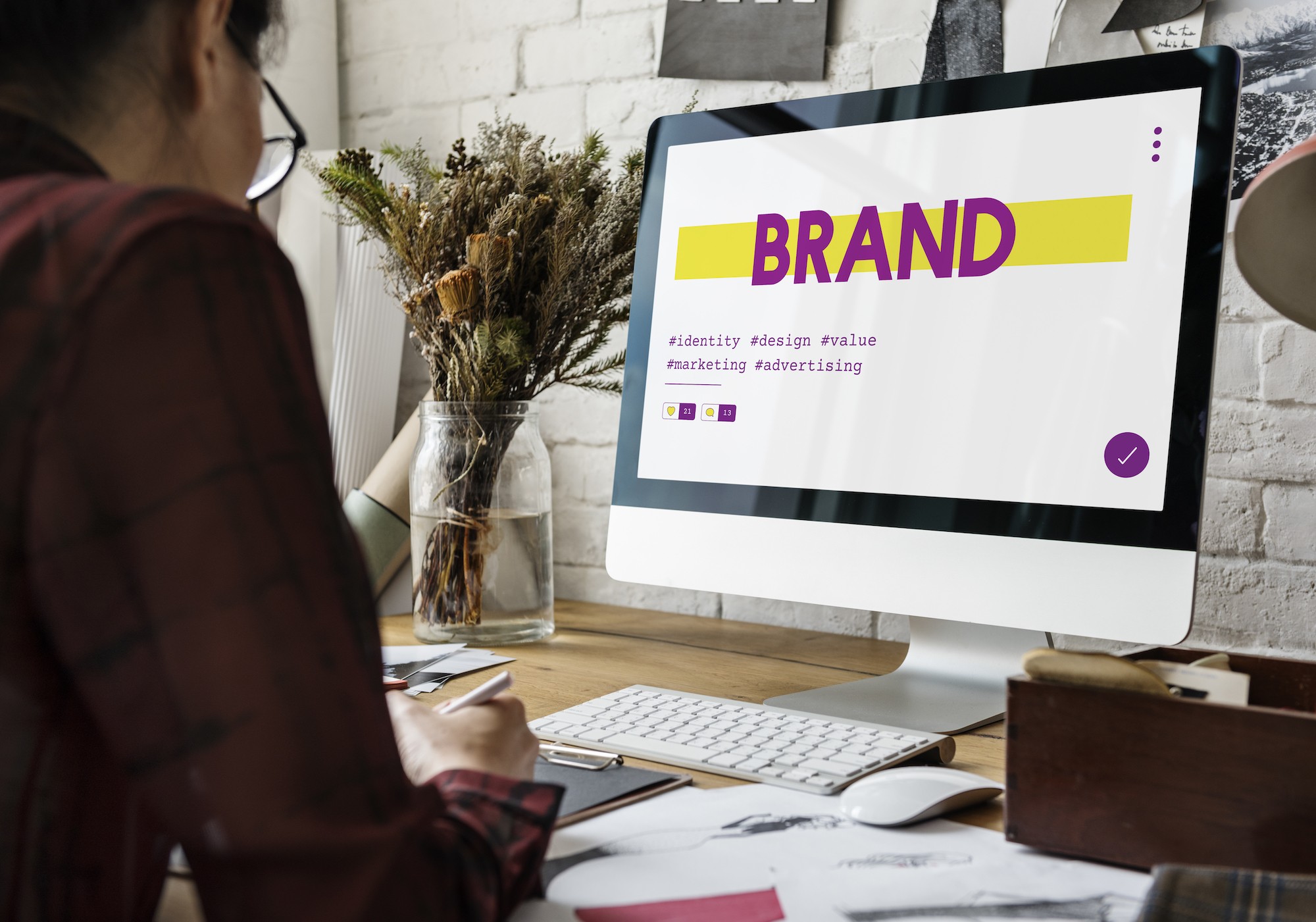 How Instagram Engagement Turns Users Into Customers
Instagram engagement is the first step to getting your audience paying attention and becoming interested in the content you post. Do you comment with action items for your users to respond to? Do you allow them a place to leave an opinion? Do you even ask for their opinion?…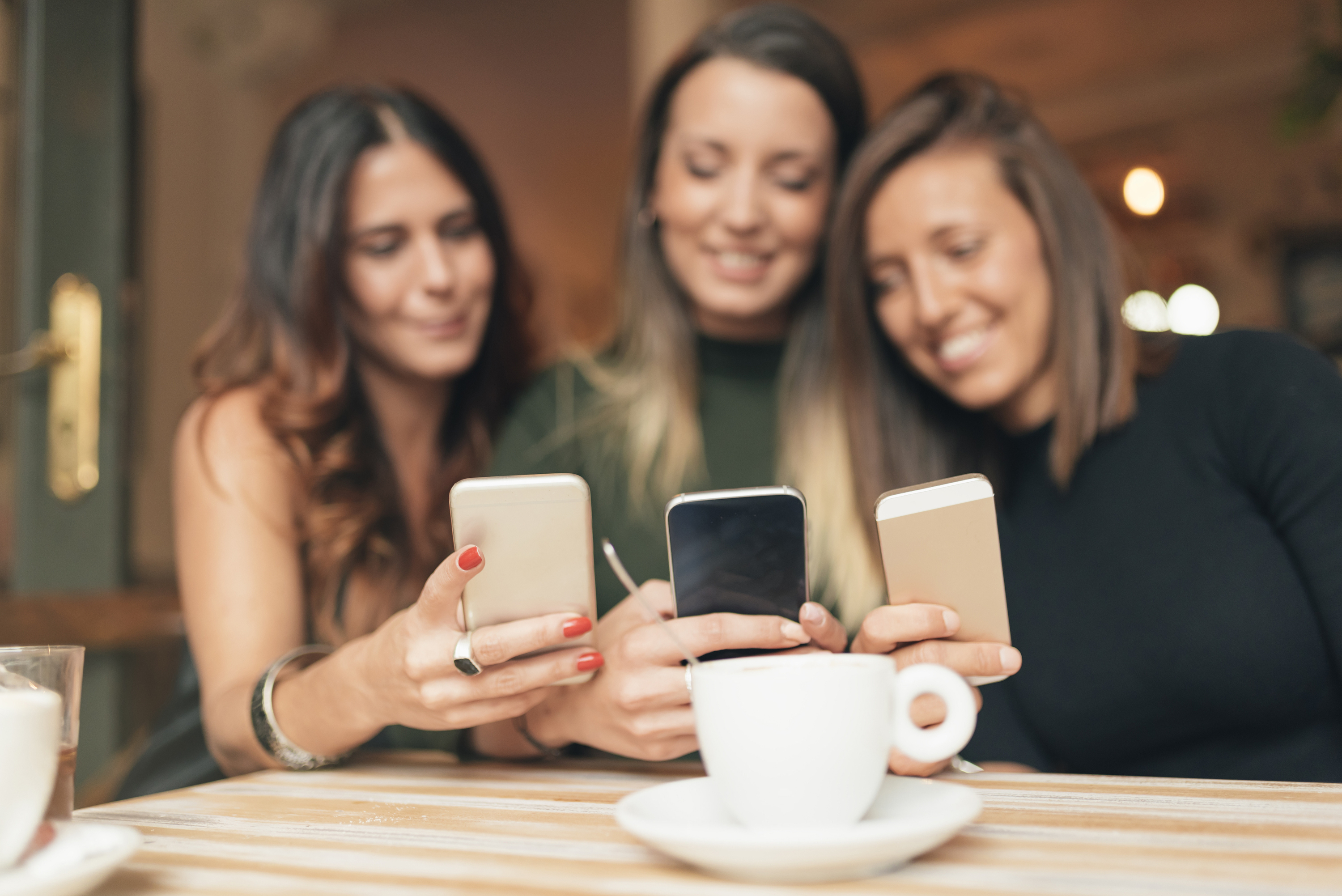 5 Easy Ways To Enhance Your Linkedin Profile In 2022
LinkedIn is one of the largest professional networks in the world with nearly 800 million members. Therefore, it is essential in 2022 to have a profile that is complete and visually appealing. Below are five helpful tips on how to quickly elevate your LinkedIn profile. ‍ Update Profile Picture First…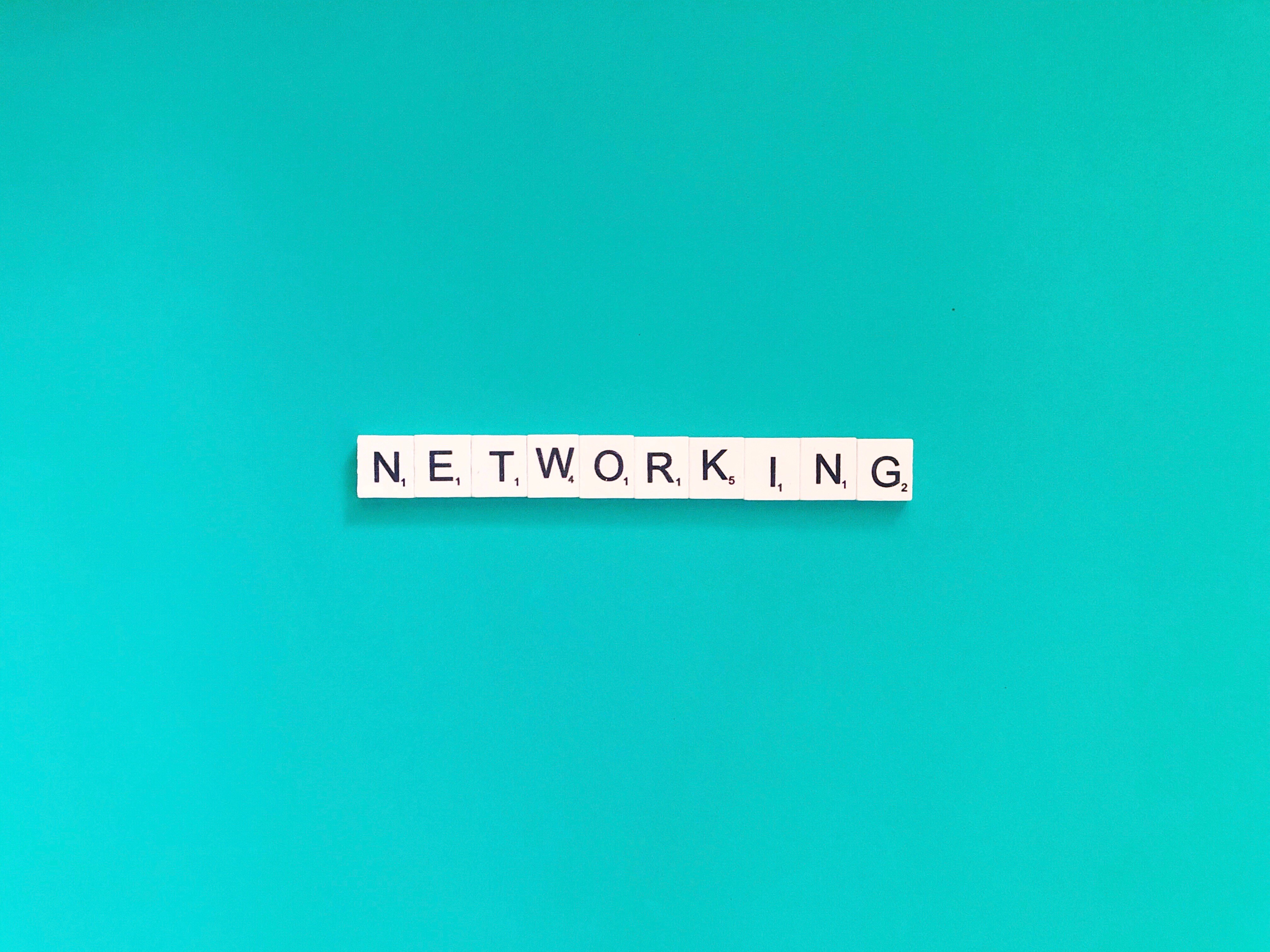 How To Get The Most Out Of Linkedin Videos In 2020
When you think about making videos for a social media platform, you probably think about Instagram, Twitter, TikTok, or Facebook – not LinkedIn. However, LinkedIn is a fantastic platform for some people to use to make connections, sell products, and increase brand recognition. Video content needs to be slightly…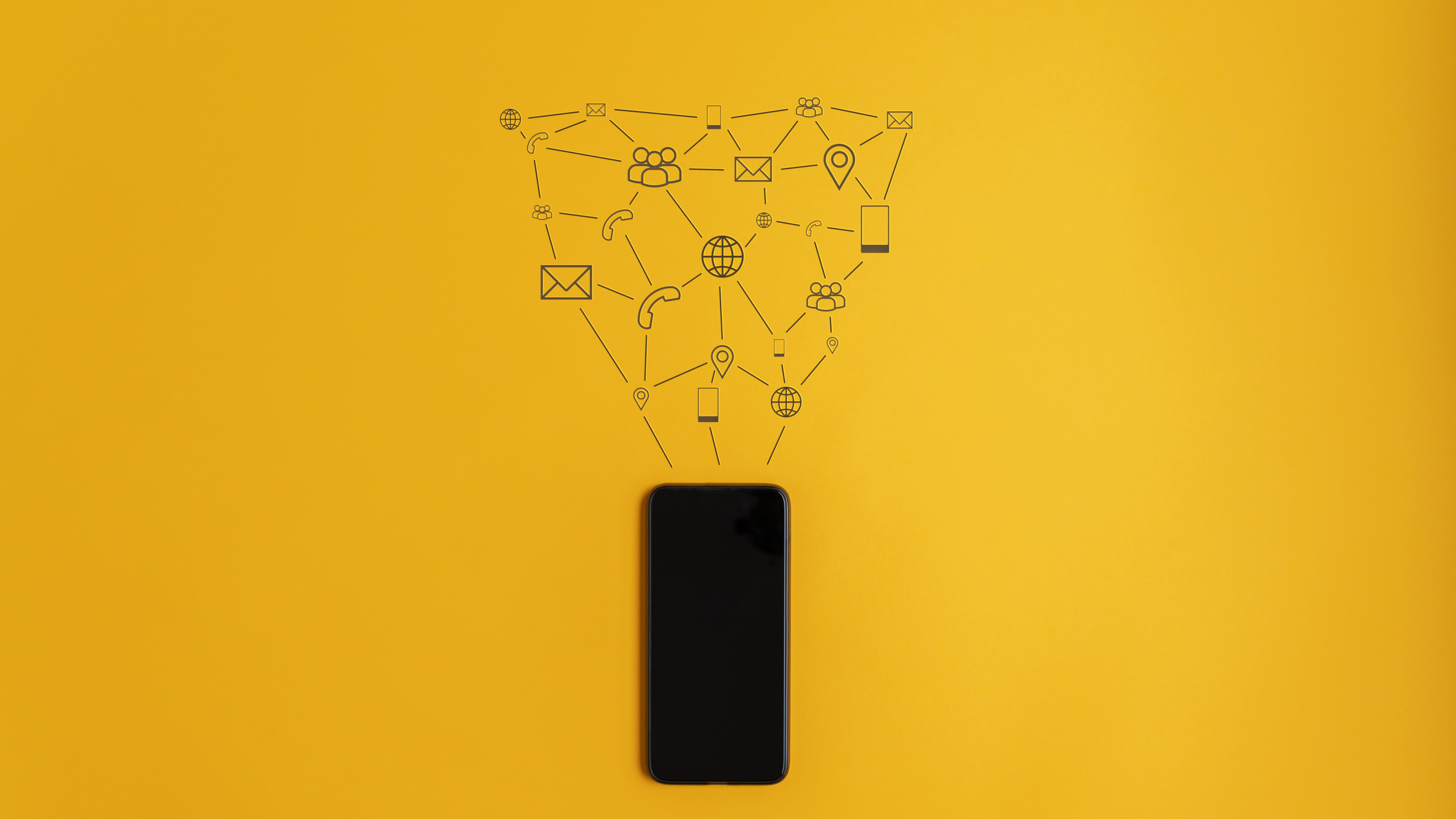 How To Handle Customer Relationships In The Time Of Coronavirus
Throughout the Covid-19 pandemic, many people have been worried about building and maintaining relationships with customers. Businesses have to create bonds and do things they used to do in person over the internet, which comes with its own sets of problems and benefits. However, most businesses rely on selling…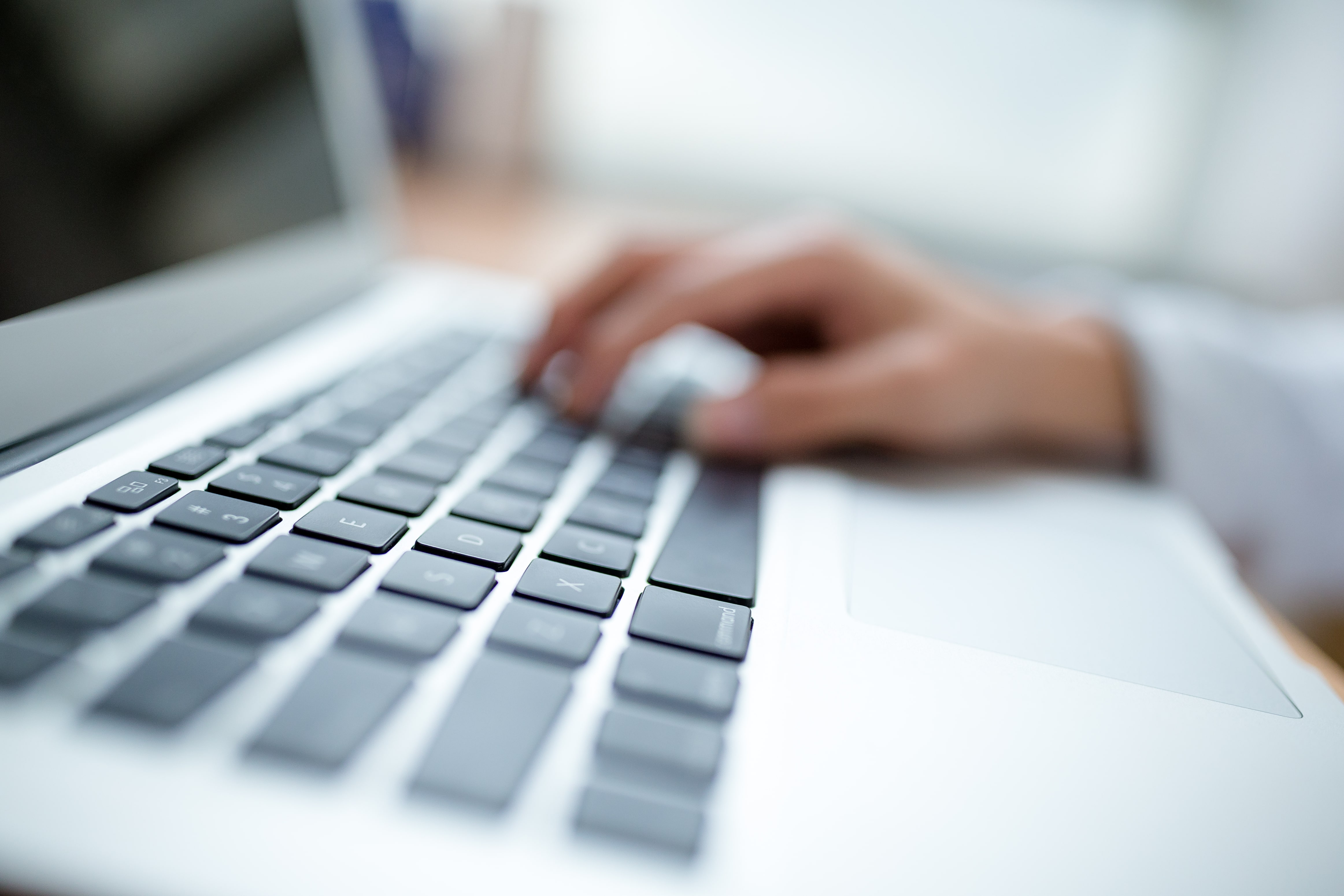 What Is Your Personal Brand?
What does "Brand" mean to you? In answering that question, I'm sure most of us would immediately think about the identity or reputation of a company. Well, that's only half of the story. Did you know that your personal brand is also just as important? Creating a personal brand…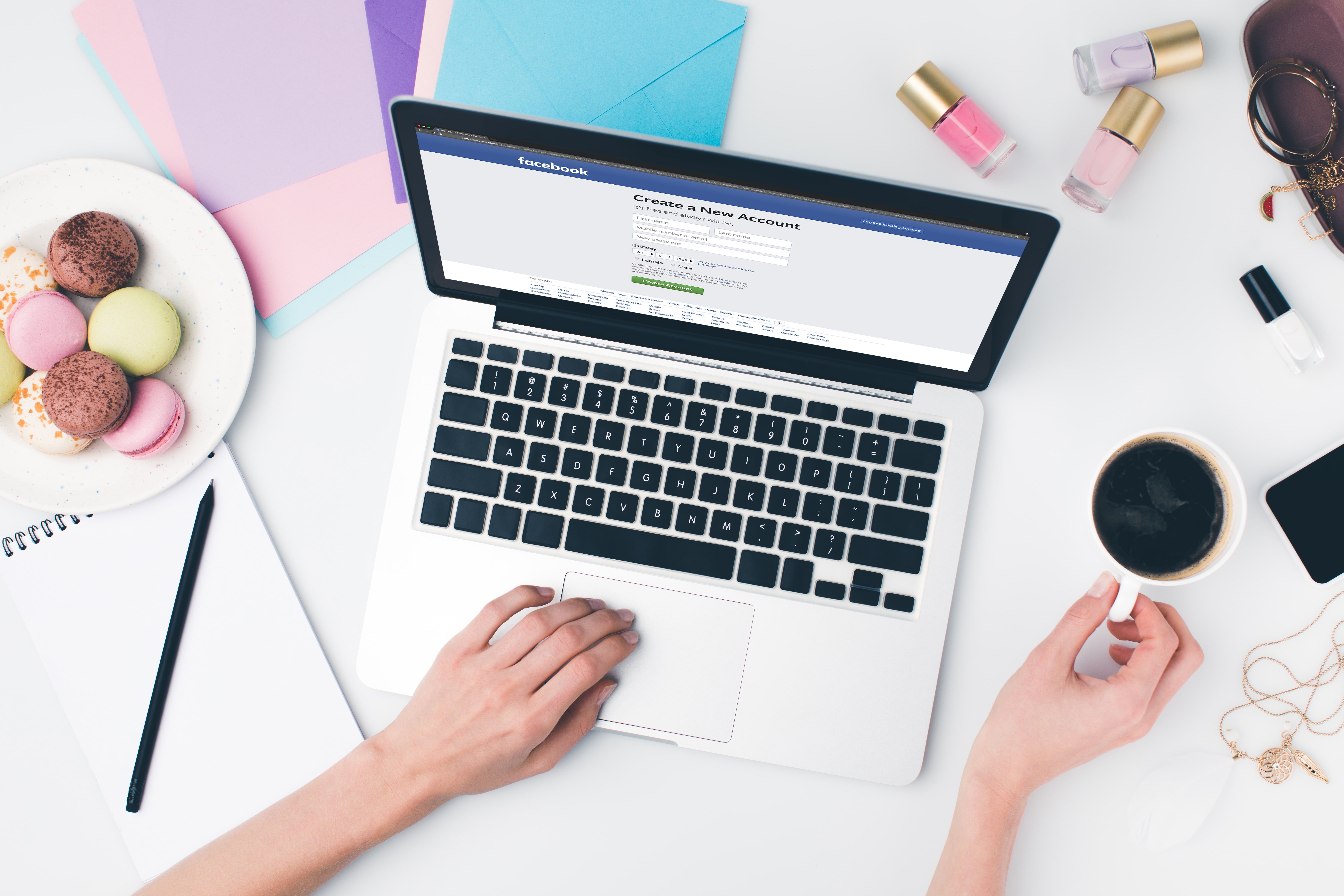 Using Instagram Stories To Your Benefit
If you have an Instagram, Instagram Stories (Instastories) may have annoyed you at first. However, most people now agree that they have become an essential part of using the app. Every day, more and more people are using Instastories – often more frequently than they use the photo posting…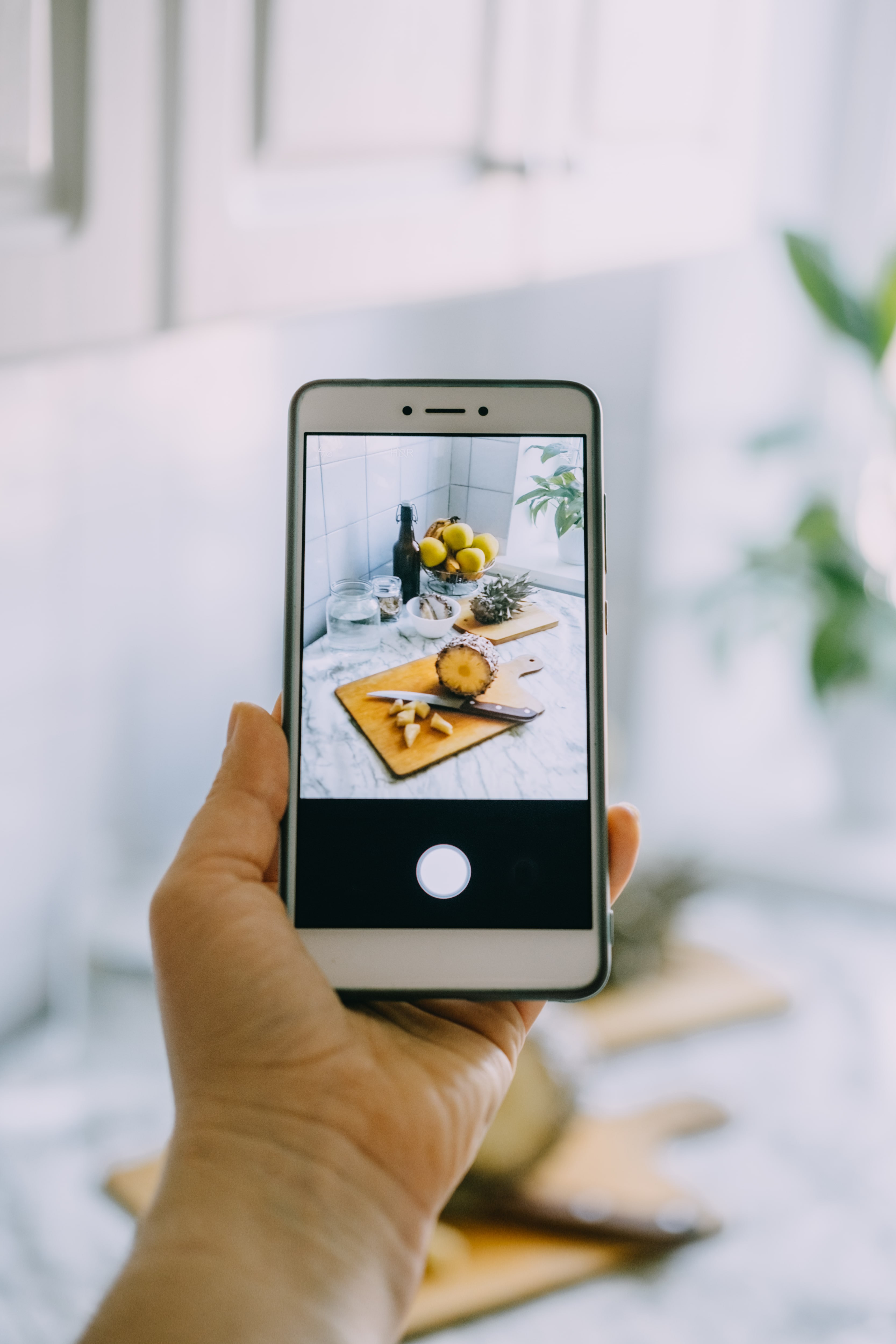 What Is Branding In 2020?
Do you love Starbucks? I am sure most of you will answer yes to this question. My guess is that you also get told that it's just coffee, But is it just coffee? Take a moment and think about what makes you spend $2.10 on a grande coffee from…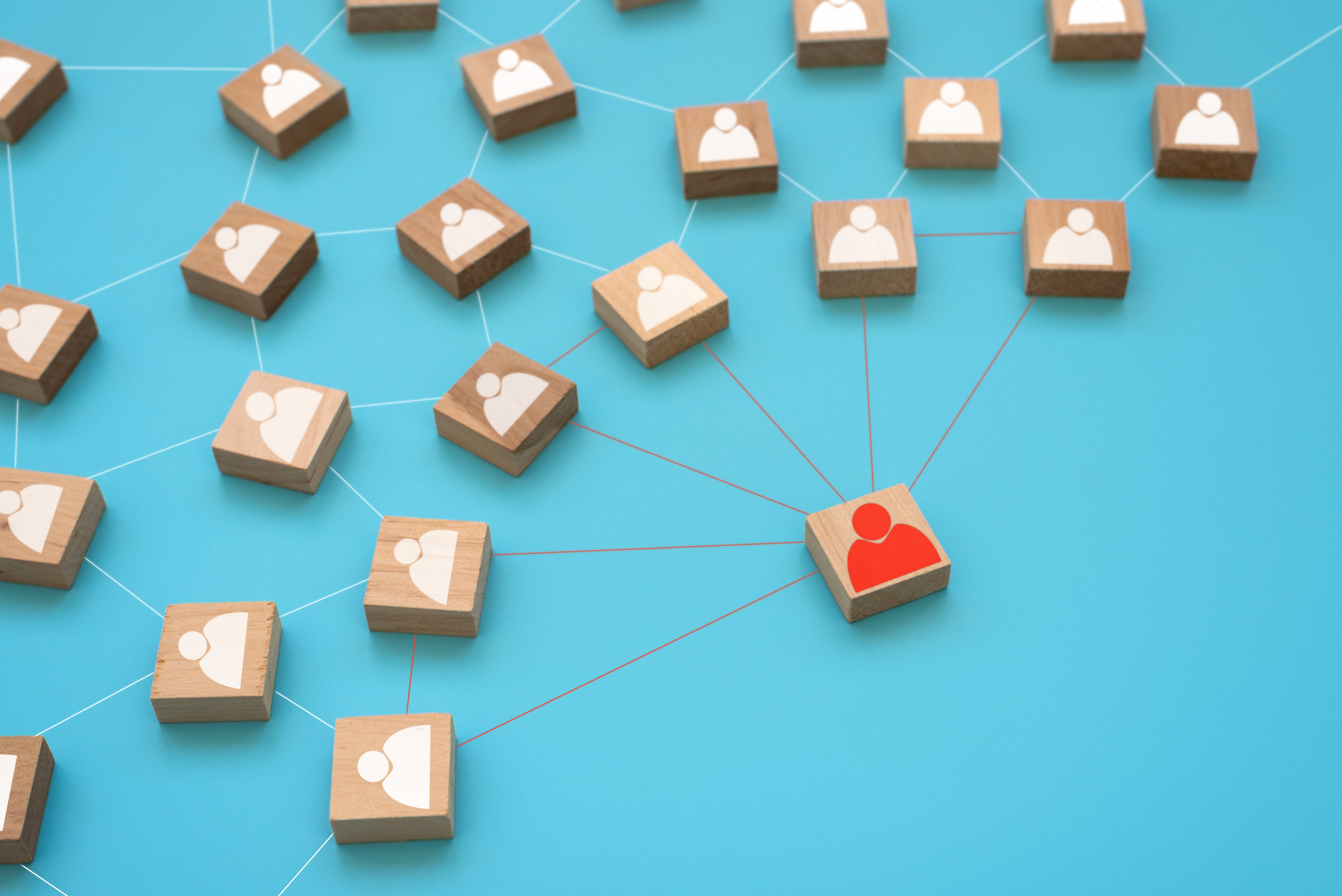 What Is The Best Time To Post To Instagram For Engagement?
Posting to Instagram is a bit like going shopping, finding the right person to date, or going for a run – it is all about finding the best timing. Many people within the social media sphere want to know what is the best time to post to Instagram for…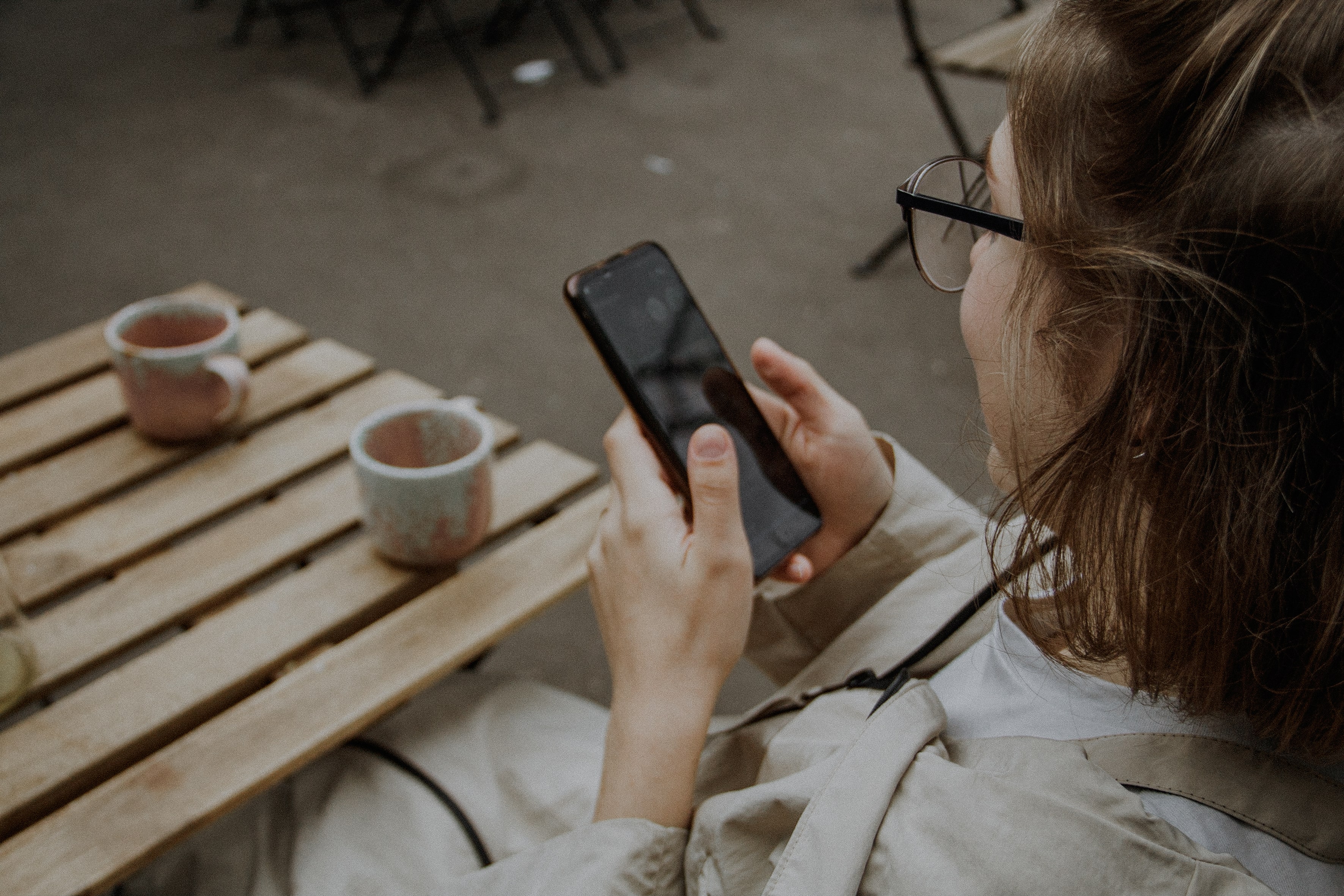 What Marketers Need To Know About Pinterest
Once upon a time, Pinterest was the most popular standalone website – and while it may not be as talked about as it once was, it has continued to grow in popularity and its audience continues to remain engaged. Pinterest is a wonderful platform for planning events, looking for…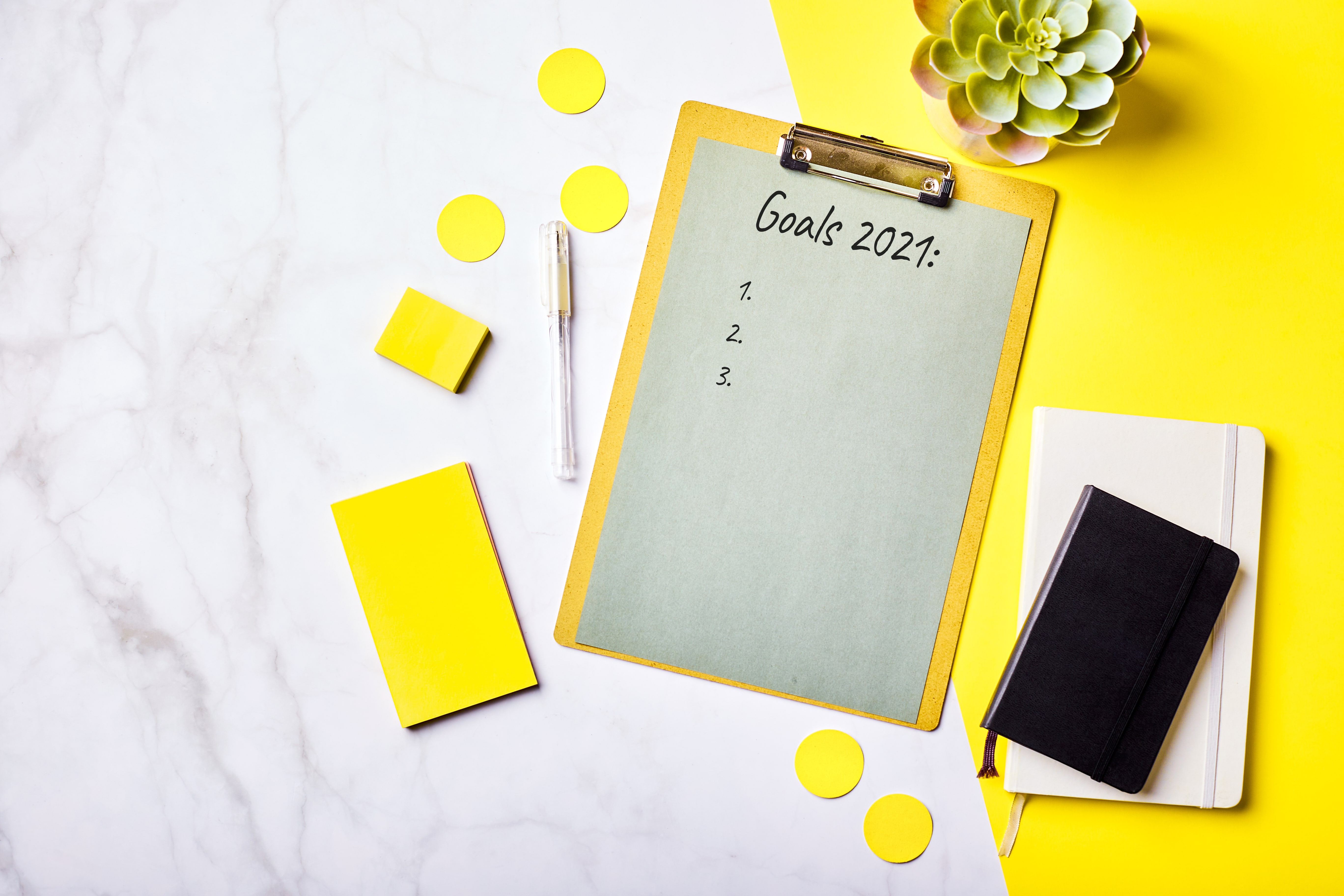 Why Your Personal Branding Matters And How To Do The Groundwork
Personal branding is a bit of a hot topic at the moment, and with good reason. Your personal branding matters more than ever when it comes to your online presence. If you Google yourself, what do you see? What social media profiles pop up? Do you want people to…
What Will Make You Stand Out On Linkedin
Standing out on LinkedIn isn't easy to do, but it isn't impossible either. There are certain things that you can do to bring attention to your profile, keep people looking at your information, and even entice them to reach out to you about jobs, events, or opportunities. LinkedIn is…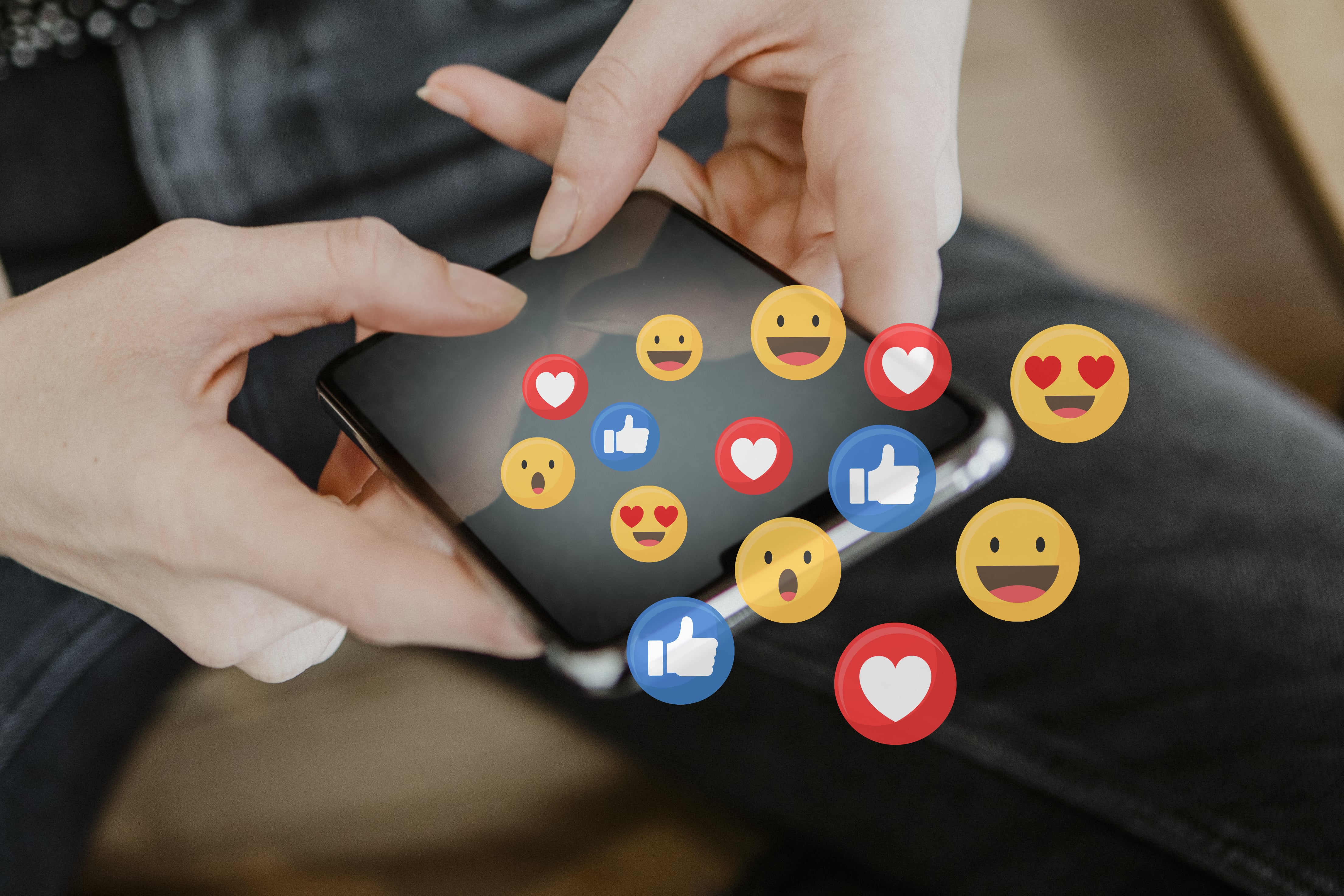 Restaurants And Social Media
Social media is a vital part in today's world of running a business, especially in the restaurant industry. Many restaurant owners are still describing social media as intrusive, trendy and more for a younger generation, but what they are not identifying is that their guests are already talking about…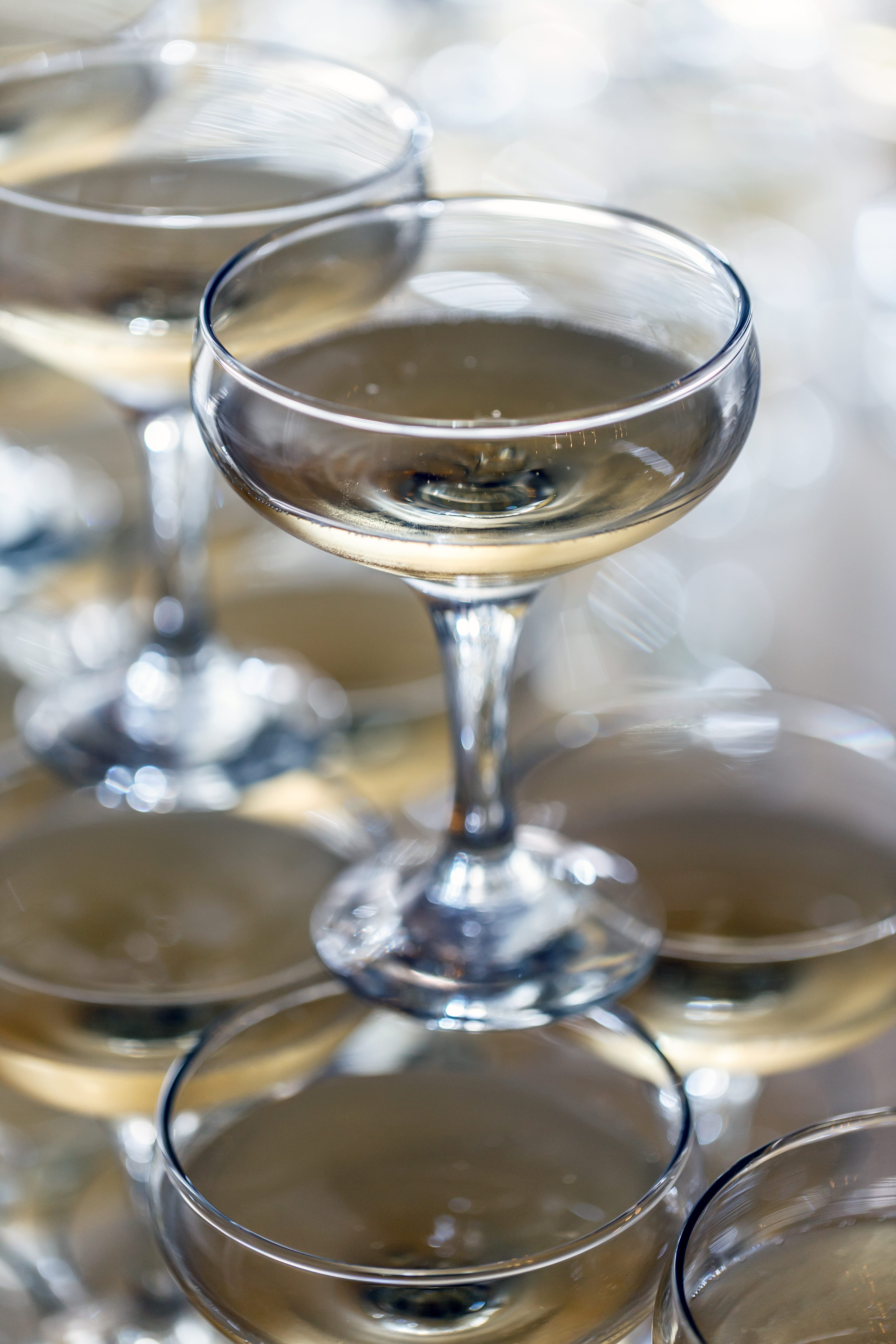 How To Use Tiktok To Your Advantage
TikTok is the one of the fastest growing social media outlets in the world! It allows users to create short videos with music, filters and other exciting features. Currently TikTok has over 500 million active users worldwide, which is more than well-known social media platforms like LikedIn, Snapchat, Twitter…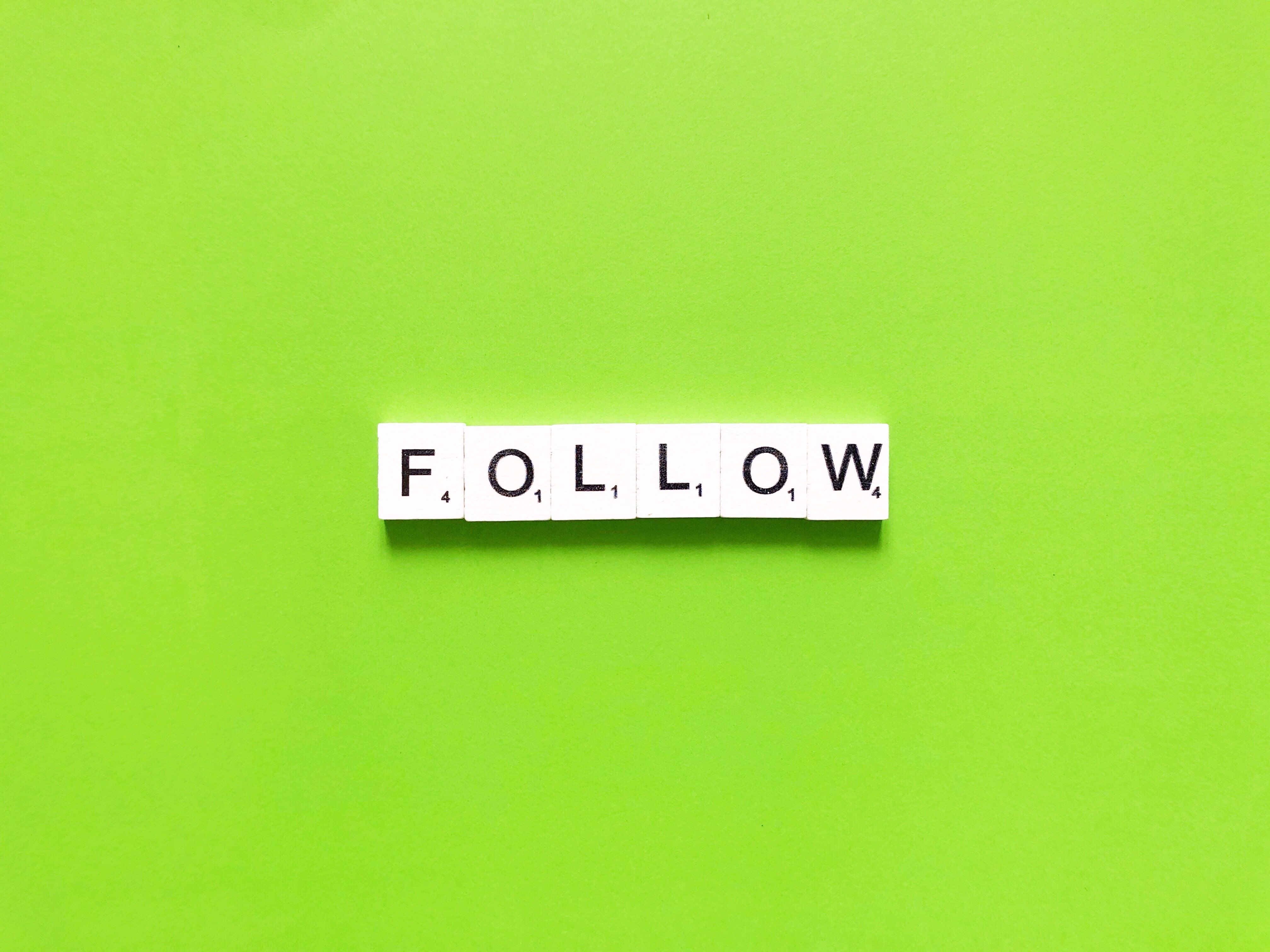 How To Properly Use Hashtags On Social Media
Everyone knows what hashtags are, but few people know how to use them properly for social media. Often, we just throw a few hashtags into the bottom of a post and hope for the best. That isn't enough – you have to use hashtags to increase your visibility and…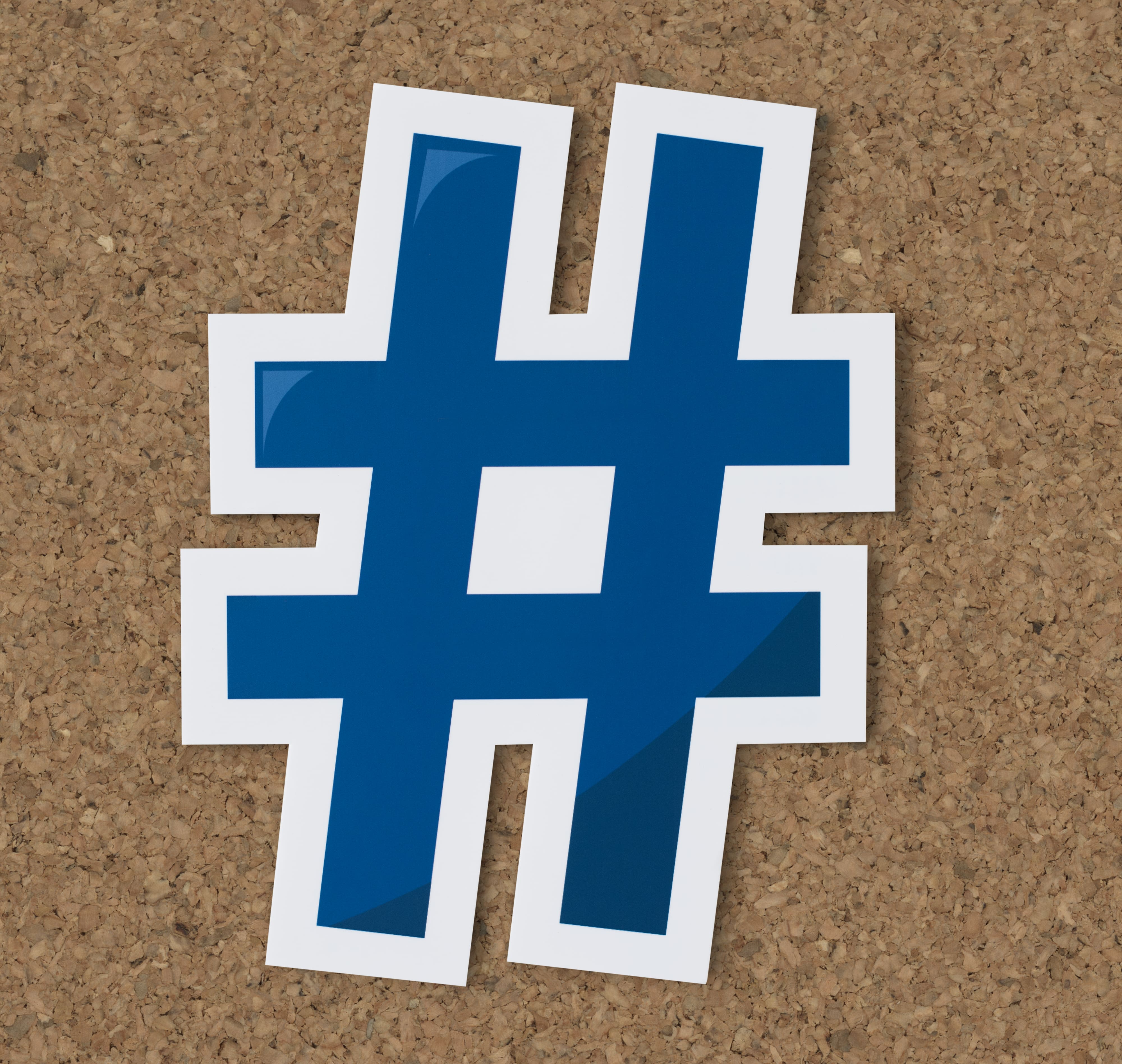 Old School And New School Ways Of Doing Business
"The only place success comes before work is in the dictionary." – Vince Lombardi Similar to personal relationships, people enjoy establishing business relationships with people they connect with and motivate them. As I look at our Valiant 3 clients, it has occurred to me that all of our best…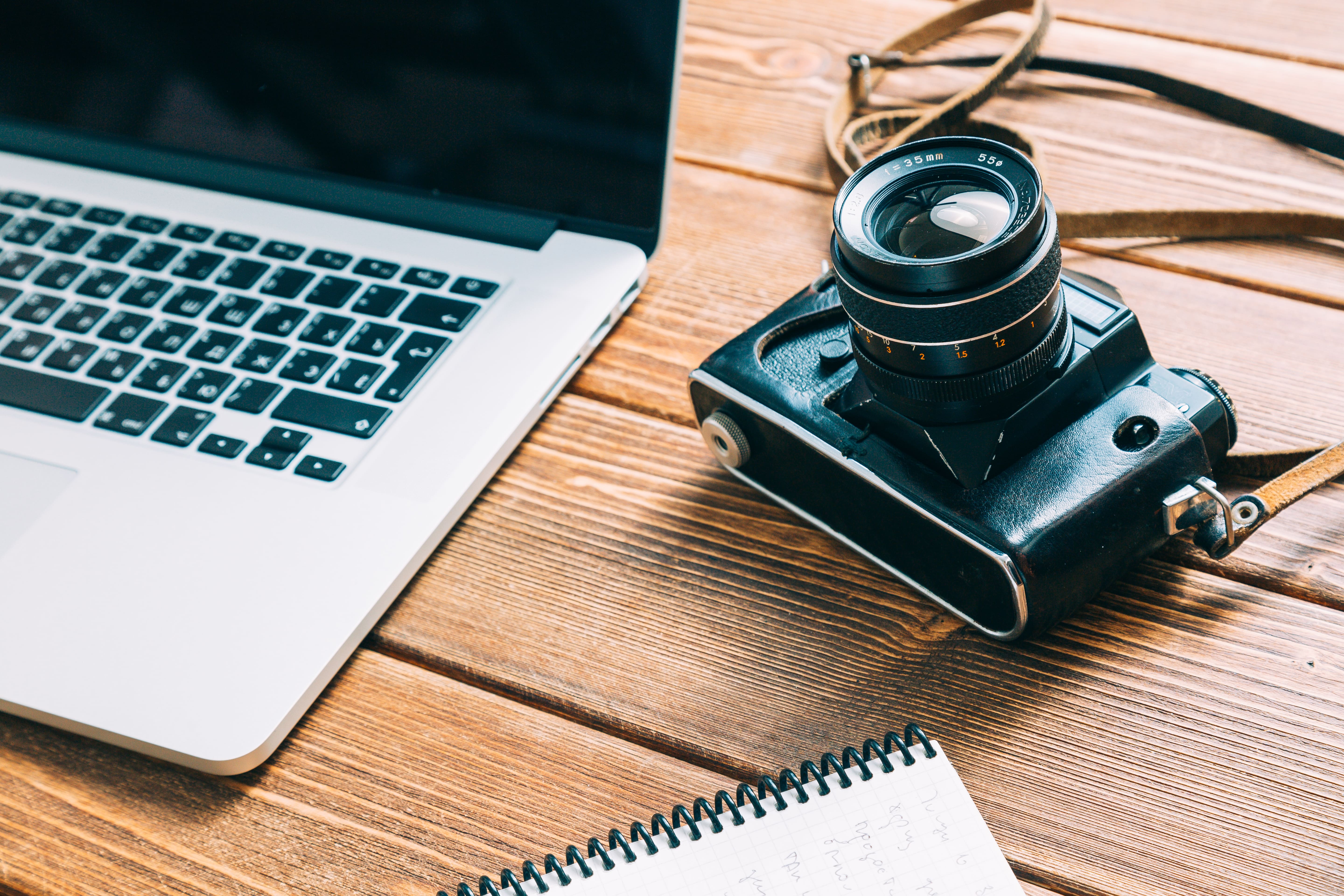 Best Times To Post On Social Media
Timing is everything, especially when it comes to posting on your social media outlets. Recently, Sproutsocial, whose mission is to help organizations of all sizes become better marketers and create the world's most beloved brands, released the best times to post on social media in 2020. The data collected…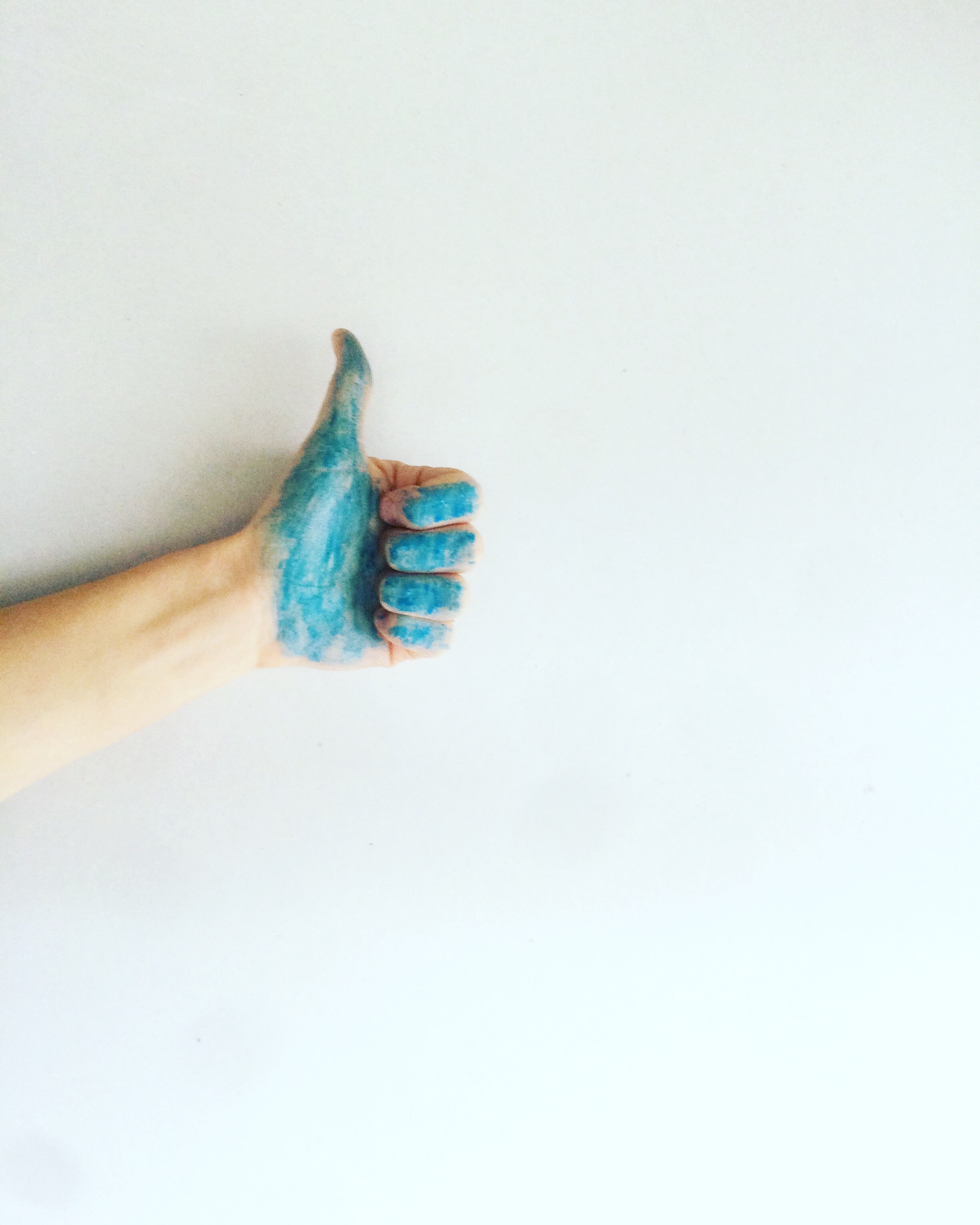 Without Valiant 3 Communications running my day-to-day outreach on social media, I wouldn't be able to accomplish my business goals. Their expertise of all online platforms is mind-blowing. Not only that, their work ethic, integrity and knowledge really set them apart from other PR companies! They've been a game changer for me!
– Merril Hoge, Former Pittsburgh Steeler and ESPN Analyst